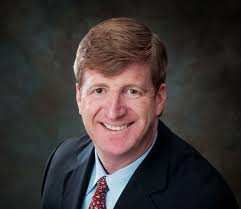 Philadelphia, PA (PRWEB) May 15, 2014
NHS Human Services has announced it is partnering with The Health Ethics Trust to sponsor the first National Symposium on Quality and Compliance at the NHS Training Center in Blue Bell, PA on Monday, June 9, 2014 and Tuesday, June 10, 2014. The event will serve as an educational forum to illustrate an integrated approach to the quality of patient/member care and compliance to enhance both patient care and financial integrity. The Symposium will engage quality and compliance leaders with healthcare executives in a dialogue on how to influence the direction of their organizations.
"NHS Human Services is excited to host this inaugural event for the first time," said M. Joseph Rocks, Chairman and CEO of the organization. "We are nationally recognized for our integration efforts, and this symposium offers a chance for healthcare professionals to highlight the best practices in quality-compliance integration."
During the two-day symposium, professionals will discuss topics such as aligning incentives for quality and compliance, adapting quality improvement programs and overcoming organizational and governance barriers to integration. Participants will work together with thought leaders to learn about enhancing quality and compliance within their own organizations.
The target audience for this event includes quality and compliance professionals, clinical leaders, board members, and others interested in the connections between compliance and quality in healthcare. Among those attending will be co-founder of One Mind and the Kennedy Forum, the Honorable Patrick Kennedy.
During his presentation, Kennedy will outline the challenges that lie ahead in the implementation and enforcement of the Mental Health Parity and Addiction Equity Act, which he co-sponsored while a member of Congress representing the 1st District of Rhode Island. He will discuss the need to ensure coordination of care, the importance of robust, integrated health information technology, and the roles that must be played by payers, providers, consumers, regulators, and the courts in creating the health care system of the rapidly approaching future.
For more information or to register for the symposium, visit: http://www.healthethicstrust.com/NSQC.
About NHS Human Services
NHS Human Services, through its subsidiaries is one of the nation's leading non-profit providers of community-based human services. With nationally recognized programs in multiple states, NHS offers a full range of integrated services to children and adults in the areas of mental health, addictive diseases, autism, intellectual and developmental disabilities, juvenile justice, treatment foster care, education and other specialized services.