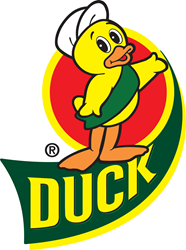 Avon, OH (PRWEB) May 15, 2014
WHAT: Duck Tape® is on a mission to set a record with a Guinness World Records® attempt during this year's Avon Heritage Duck Tape® Festival...and needs the help of Duck Tape® fans! Fans should break out their Duck Tape® best – from shirts and skirts to accessories and more – as Duck Tape® tries to establish the record for "The Most People Modeling in a Duck Tape® Fashion Show."
To qualify, each entrant is required to create and wear an outfit consisting of at least two articles of clothing made from Duck Tape®. For example:

Duck Tape® dress & Duck Tape® hair bow
Duck Tape® pants/shorts & Duck Tape® shoes
Duck Tape® skirt & Duck Tape® hat
The 11th annual Festival will be here soon, so get started now to be ready in time for the Festival. Each contestant who helps with the record attempt will receive an official Guinness World Records® medallion and will be entered in a drawing to win a $500 gift card.
WHO: Entrants must be 8 years old or older to participate – and a minimum of 250 participants are required to set the record.
An official Guinness World Records® adjudicator will be on-site to oversee the record attempt.
WHEN: The record attempt for "The Most People Modeling in a Duck Tape® Fashion Show" is scheduled for Saturday, June 14, at 1:30 p.m.
WHERE: Veterans Memorial Park – Main Stage, 3701 Veterans Memorial Parkway, Avon, Ohio
PHOTO OPS
AND B-ROLL: Outfits created from Duck Tape®, entrants taking the runway and much more.
QUESTIONS: For more information about the Avon Heritage Duck Tape® Festival and to
pre-register for the Fashion Show, visit DuckTapeFestival.com.
To get inspired with ideas for your Duck Tape® duds, visit DuckBrand.com.
ONSITE MEDIA
CONTACTS: Jennifer Allanson at (216) 780-8930, jallanson(at)fallscommunications(dot)com or Colleen O'Neill at (440) 506-7895, coneill(at)fallscommunications(dot)com