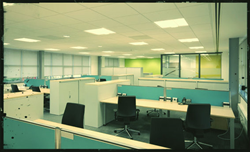 Few other commercial moving companies have routinely updated training procedures as we do.
Los Angeles, CA (PRWEB) May 14, 2014
The Commercial Movers have been ramping up contemporary technologies over the past six months, and they now intend to provide additional training to their employees in order to see this technology put to better use. For instance, new augmented reality dashboards will allow for more defensive driving practices to be implemented throughout the workforce, but first training must reflect these changes.
A spokesperson for The Commercial Movers explained: "At the moment, we're on the cusp of some very controversial changes within the company. But we fully expect these changes are for the better, and will reduce the risk to our drivers, their inventory, and all the other drivers on the road. Few other commercial moving companies have routinely updated training procedures as we do.
"Our new training classes will allow new hires to learn how to use augmented reality dashboards, how those dashboards function, how to upgrade them, and how to disable them in the unlikely circumstance that they malfunction. These classes will teach employees how to use the dashboards to become defensive drivers and how to avoid road rage. There are tens of thousands of automobile accidents and deaths each year, and we think that nothing is more important to the public's safety than our drivers having the knowledge and technology necessary to avoid these situations altogether."
When asked what difference the company expects the new training regimens and technology will make, The Commercial Movers suggested that recent studies have deduced that minor and major accidents will be cut in half. Currently, bad weather accounts for nearly all accidents within the company. Although these accidents are uncommon, sometimes drivers are unaware of exactly how slow they need to travel in order to avoid sliding off the road when dealing with black ice or other treacherous conditions.
"Our trucks are now being loaded with high definition cameras that can keep track of environmental concerns, and then use wireless internet to locate current weather and traffic conditions ahead. By using a very precise algorithm, the truck's internal computer can then calculate the speed limit under current conditions and suggest a safe speed."
Of all commercial moving companies currently operating in the United States, only a handful are investing in new training and technology, and even fewer are in the implementation stages. Industry analysts predict that these changes will give The Commercial Movers a significant edge over current competitors for the foreseeable future.
Additional details are available at http://thecommercialmovers.com/, where clients can find a detailed, regularly updated blog with tips and tricks on how to make the most economically viable moving situation possible.
Tom Pinkus
The Commercial Movers
(424) 238-2070