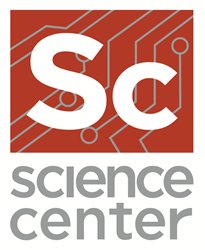 Philadelphia, PA (PRWEB) May 14, 2014
In 2011 David Good earned his Bachelor's degree from East Stroudsburg University and began an adventure that would not only connect him with his indigenous roots in the Amazon Rain Forest, but also with his mother, a member of the Yanomamo tribe, an isolated group known for limited contact with the "outside" world. On May 20, 2014, Good will share his story as a featured speaker in the University City Science Center's Lunch for Hungry Minds series. The program runs 11:30 a.m. – 1:30 p.m. in Quorum at the Science Center, 3711 Market Street, Suite 800, Philadelphia.
David and his mother, Yarima (who he hadn't seen or communicated with for 20 years) are members of the Yanomamo tribe residing in the Amazonas territory of the southeastern Venezuela. Good's father, Dr. Kenneth Good, an anthropologist, met his wife Yarima while living and working with the Yanomamo tribe for 12 years. Yarima lived in the United States for six years, but her desire to return to the Yanomamo culture was strong, and she decided to return to Venezuela. Her son David was five years old at the time she left. David did not see her again until July 2011, when he was 25 years old. David's reconnection with his mother in 2011 began an adventure that would not only reconnect him with his indigenous roots, but would also inspire him to create an organization that addresses the challenges and opportunities of indigenous groups around the world. He returned to Venezuela in 2013 and continues to rekindle his relationship with his mother.
The Yanomamo tribe is the subject of much research among social scientists over the past half-century as they are considered to be one of the remaining groups to live in a society with minimal or no contact with the "outside" world. The Yanamamo became David's inspiration to develop "The Good Project, " a nonprofit humanitarian endeavor which services as a trustworthy bridge between remove indigenous groups and the influence of increasing contact from outsiders.
The 27-year-old Good, who is currently earning a master's in biology from East Stroudsburg University is now working with the Yanomamo, and the Cabecar people of Costa Rica as part of his social entrepreneurial endeavor.
On May 11, Good's mission was highlighted on CBS Sunday Morning. To view the airing, visit http://www.cbsnews.com/videos/from-amazon-to-garden-state/.
Lunch for Hungry Minds highlights excellence in regional academic projects. Topics range from life science and energy to materials sciences, IT, and social innovation. Event attendance to the Lunch for Hungry Minds program is free but registration is required. To register for the May 20 program, please visit: http://bit.ly/1g699lT
About the Science Center
The University City Science Center is a dynamic hub for innovation, entrepreneurship and technology development in the Greater Philadelphia region. Its Port facility provides business incubation, programming, lab and office facilities and support services for entrepreneurs, startups, growing and established companies. The Science Center was the first, and remains the largest, urban research park in the United States. Since it was founded in 1963, graduate organizations and current residents of the Port business incubator have created more than 15,000 jobs that remain in the Greater Philadelphia region today and contribute more than $9 billion to the regional economy annually. The Science Center is celebrating its 50th anniversary in 2013. For more information, visit sciencecenter.org.
About The Good Project
The Good Project is a non-profit social program that aims to serve as a trustworthy bridge between remote indigenous groups – such as the Yanomamo and Cabecar tribes – and the influence of increading contact from outsiders. Founded by David Good, a member of South America's Yanomamo tribe and a student at East Stroudsburg University, the group aims to provide social services such as humanitarian aid, education, healthcare, and other assistance in fair trade markets. The Good Project works to raise awareness of the plight and modern day struggles of indigenous groups as they attempt to embrace cultural, political, and economic changes around them. For more information, visit jointhegoodproject.com. The Good Project participates in the East Stroudsburg University Business Accelerator program.