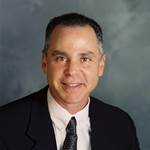 "I am excited to join the strong group of professionals at RED and appreciate the commitment from senior management both in terms of their involvement and of their commitment to providing additional capital to our clients."
Dallas, TX (PRWEB) May 15, 2014
RED CAPITAL GROUP, LLC announced today that Todd A. Rodenberg will join the company as Chief Credit Officer. Located in Dallas, Texas, Todd will be responsible for coordinating all loan underwriting, processing and closing activities to ensure that consistently high quality capital solutions are delivered to clients. Additionally, he will be tasked with identifying new business opportunities to grow RED's lending platform to provide its clients with the best capital sources and structures for their commercial real estate finance needs. Pending Fannie Mae (FNMA) approval, Todd will also serve as Chief Underwriter for FNMA transactions for RED. He has held the FNMA Chief Underwriter position at two previous companies.
Todd brings more than 28 years' experience in the commercial real estate and multifamily finance arenas. A Certified Public Accountant, Todd has served as a member of the Fannie Mae DUS® Advisory Committee on two separate occasions, sat on the Freddie Mac Seller Servicer Advisory Board, was a member of the Fannie Mae Product Development Forum, chaired the Fannie Mae DUS® Chief Underwriters Forum, and sat on the Freddie Mac Technology Subcommittee. He is an active member of the Mortgage Bankers Association of America with appointments to the Insured Project Committee, Coinsurance Subcommittee, GNMA Subcommittee, and the Fannie Mae Subcommittee.
Prior to joining RED, Todd served as Managing Member & Consultant for Bene Immobili, LLC providing strategic direction in addition to the design and implementation of systems, policies and procedures for client companies. Former positions include Chief Credit Officer & Executive Vice President for Alliant Capital, LLC in Seattle, WA, Managing Director for Churchill Capital Company, LLC in Dallas, TX, and Director of Agency Lending for KeyBank Real Estate Capital in Dallas, TX.
Michael J. Moran, CEO for RED CAPITAL GROUP, LLC said, "Todd's wealth of experience and strength in all facets of the business, including seniors housing & health care, multifamily, affordable and student housing, will provide immediate value to RED." Moran went on to say, "We are poised for growth and adding someone of Todd's caliber reinforces our standing as one of the top players in the market."
Todd A. Rodenberg stated, "I am excited to join the strong group of professionals at RED and appreciate the commitment from senior management both in terms of their involvement and of their commitment to providing additional capital to our clients." Rodenberg continued, "I am very pleased at the prospect of growing an already well-established and well-respected brand by identifying, securing and utilizing new capital products and sources to provide optimal solutions for our clients."

About RED CAPITAL GROUP, LLC
Recognized for its industry expertise, innovative and comprehensive structures, and consistently high rankings, RED CAPITAL GROUP, LLC has provided over $55 billion of integrated debt and equity capital since 1990 to the multifamily, student and seniors housing, and health care industries through three operating companies. RED Mortgage Capital, LLC is a leading Fannie Mae DUS® and MAP- and Lean-approved FHA lender with a mortgage servicing portfolio of more than $17.8 billion. RED Capital Markets, LLC (MEMBER FINRA/SIPC) is a leader in the distribution of Fannie Mae and Ginnie Mae Project MBS and provides structuring, underwriting, placement and advisory services for tax-exempt and taxable housing and health care bonds. RED Capital Partners, LLC provides proprietary debt and equity solutions and asset management in a range of forms including subordinated gap and bridge loans. RED CAPITAL GROUP, LLC, a subsidiary of ORIX USA Corporation, is headquartered in Dallas, Texas, with a large regional office in Columbus, Ohio, and nine additional offices nationwide.
About ORIX USA Corporation
ORIX USA Corporation is a diversified financial company with approximately $6 billion of assets in sectors spanning commercial finance, venture finance, commercial real estate and public finance, as well as $25 billion of assets managed for others. Operating subsidiaries include Houlihan Lokey, RED CAPITAL GROUP and Mariner Investment Group. Headquartered in Dallas, Texas, ORIX USA and its subsidiaries have more than 1,400 employees and offices in major cities including New York, Los Angeles, London and Tokyo.
ORIX USA is a wholly owned subsidiary of ORIX Corporation, a Tokyo-based, publicly owned international financial services company with operations in 35 countries worldwide. ORIX Corporation is listed on the Tokyo (8591) and New York Stock Exchanges (IX). For more information on ORIX USA, visit http://www.orix.com.
DUS® is a registered trademark of Fannie Mae.