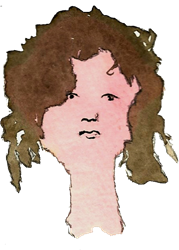 "Parents kept asking me to publish my therapy program, because it was the only thing that worked to teach their child how to answer Wh-questions. Before iPads, I just never had the time to publish it," said Susan Berkowitz, the owner of the company.
(PRWEB) May 16, 2014
Language Learning Apps, LLC announces a half-priced sale on their iPad apps May 19-31 for Better Speech-Language-Hearing Month. Both Question It and Sound Swaps will be half-price for the last two weeks of May, to make them more accessible for therapists and families.
Question It app uses a unique teaching strategy to teach children how to answer Wh-questions. The strategy used has been successful for teaching children with autism for many years. "Many programs and apps teach students how to answer a list of specific Wh-questions. We teach which type of word answers what type of question first."
SoundSwaps focuses on the auditory processing needed to hear how and where sounds change in words to make new words. It was designed for kids with dyslexia, but is great for all kids who are struggling with spelling. "When I worked with students with language learning disabilities, this is where I saw them really struggling,"
Paying for all of the apps that will benefit your child or student can be overwhelming to your budget. "We try to make these apps more accessible periodically throughout the year," said Ms. Berkowitz.
Language Learning Apps, LLC is owned by Susan Berkowitz, a speech language pathologist for more than 35 year. Susan has had research articles published in peer reviewed journals and speaks at conferences all over the country. She also creates and sells adapted curriculum materials at http://www.teacherspayteachers.com/store/susan-berkowitz