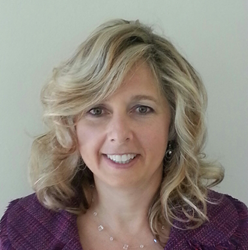 see their life stories come to life, as performed through dance
Cincinnati, OH (PRWEB) May 15, 2014
Llanfair, a premier continuing care retirement community serving southwest Ohio, announces a unique, first-of-its-kind collaboration with The Contemporary Dance Theater. Chronicles captures the life stories of Llanfair's residents and will share those stories through dance performance.
Each spring, the Contemporary Dance Theater produces a performance featuring local and regional artists called the Area Choreographers Festival. This year, a portion of the festival will be dedicated to the residents of Llanfair Retirement Community.
The project began in fall 2013 with many residents submitting portions of their life histories including childhood stories, their lives during war times, ethnic backgrounds, influencers, memories or challenges growing up and dreams for the world. Each unique story was reviewed and selected by a choreographer who met with the resident for a more in-depth one-on-one interview. A memorable performance was then created through the art of dance.
The five artists who will present their work are: Ka-Ron Lehman, Nicole Suzanne Wetter, Judith Mikita, Steven Evans and Jeri Gatch.
"We are excited about this partnership," explained Sheena Parton, Executive Director at Llanfair Retirement Community. "We are a Masterpiece Living® community − where aging is a vibrant, inspired process. Participating in Chronicles fits that philosophy by giving our residents the opportunities to capture, share and see their life stories come to life, as performed through dance."
"Chronicles reminds us of our shared humanity, and strengthens and builds the connections between people," said Jefferson James, Contemporary Dance Theater, Artistic and Executive Director. "The dance performance teaches the value of listening, interpreting and creating cultural performances that conveys each life is rich in meaning."
On Sunday, June 8, at 1:00 p.m., in the Llanfair Campus Center Great Room, The Contemporary Dance Theater will offer a free "Sneak Peek" presentation that will include a brief presentation on "What is Modern Dance?" and feature a question and answer session with performers and choreographers. Reservations are required. Please call 513.591.4567, or email lt(at)llanfair(dot)oprs(dot)org by June 5.
The full premier performances will debut on Friday, June 13 at 8:30 p.m. with a repeat performance on Saturday, June 14 at 8:30 p.m. Both full performances will be held at the renowned Aronoff Center for the Arts. For more information or advance ticket sales, consult the Contemporary Dance Theater web site at cdt-dance.org or cincinnatiarts.org.
###
Llanfair Retirement Community offers independent and assisted living, memory care, rehabilitation and long term care. Llanfair is one of 11 retirement communities owned and operated by OPRS Communities, a wholly owned subsidiary of Ohio Presbyterian Retirement Services (OPRS), headquartered in Columbus. Since 1922 OPRS has defined the highest standards of quality life for older adults. Each year, OPRS serves more than 73,000 people annually through its wholly owned subsidiaries OPRS Communities and Senior Independence Home Health and Hospice.
The Contemporary Dance Theater is Southwest Ohio's presenter of contemporary dance, and the longest-standing and most consistent presenter and supporter of local and regional dance artists.
For more information, call 513.681.4230 or go to http://www.llanfairohio.org
###
Bios:
Ka-Ron Brown Lehman
Ka-Ron is a choreographer, teacher and artistic director. She is adjunct faculty, modern dance, University of Cincinnati, College Conservatory of Music. She gained a rich legacy of credits on concert stages, TV Variety Series, Award Specials, Broadway, Theatre, Film, and Commercials. She is a dedicated educator, known throughout the US, Finland, Canada and Australia. Her awards include: the American Choreography Educator Award, the Distinguished Teacher Award from the White House Commission on Presidential Scholars, NAACP Award for Choreography and Educator of the Year; and a Drama Logue Critics Award. She was the co-director for Cincinnati Choreographers Collective and teaches for the Otto M. Budig Academy of Cincinnati Ballet. Ms. Lehman has also premiered a work for the Cincinnati Ballet's 2010 New Works' Project.
Judith Mikita
Judith is adjunct faculty, modern dance, University of Cincinnati, College Conservatory of Music. She has toured nationally with the Chicago-based dance companies of Shirley Mordine, Jan Erkert, and Bob Eisen. She also worked with Martha Clarke (Pilobolus), Lucas Hoving (Jose Limon), Loretta Livingston (Bella Lewitzsky), and Gus Solomons, Jr. (Merce Cunningham). Her choreography has been presented by the American Dance Festival, the New York International Independent Film Festival, the Aronoff Center for the Arts, and the Biagiotti Art Gallery in Florence, Italy. Ms. Mikita served on the faculties of the University of Chicago, Columbia College, and Antioch College and as artist-in-residence at the University of Utah. Judith holds an MFA in dance from the University of Michigan, and a BA in Theater and Dance from Indiana University.
Nikki Wetter
Nikki graduated with her BFA in Dance from Wright State University in Dayton, Ohio this past April. She was a member of Dayton Contemporary Dance Second Company for three years, where she premiered her concert choreography in the DCDC2 2012 Holiday Happenings Concert and has had the privilege to work with such choreographers as Robert Priore, William B. McClellan, Jr., Rodney Brown, Susie Payne, Amy Jones, Marlayna Locklear, and DCDC2's director, Shonna Hickman-Matlock. While a second company member, Nikki has also performed in DCDC's annual gospel concert, In the Spirit Of…, along with numerous lecture demonstration performances at schools in Dayton and the region of Southern Ohio. Nikki has also performed in and choreographed for many of the Wright State Dance Ensemble Fall Concerts and Emerging Choreographers Concerts; in the most recent student produced concert, Nikki's senior choreographic work was selected by the Wright State Dance Program faculty and guest adjudicator, Jeanne Mam-Luft , to be performed in the 2013 Wright State University Faculty Spring Concert. Nikki also choreographed the Dayton Encore Theater production of Spring Awakening in 2011, as well as musicals for local high schools. For her most recent choreographic achievement, she set the choreography for one of Wright State's main stage plays, 1913: The Great Dayton Flood, under the direction of Stuart McDowell, the Artistic Director and Chair of the Department of Theater, Dance, and Motion Picture.
Steven Evans
Steven graduated with his BFA in Fine Arts and Performance and Choreography at Ohio University in Athens, OH. He has additional training in some somatic studies that include yoga and Pilates, as well as theater production, history of modern and post modern dance and, music for dance. He apprenticed with the Sean Curran Company in New York City. He received funding from the College of Fine Arts Awards and the Student Research and Creative Activity Grant as a part of a research opportunity to explore improvisation, choreography and somatic studies during his apprenticeship. Steven is a current member of MamLuft&Co. Dance in Cincinnati.
Jeri Deckard Gatch
Jeri is a modern dance teacher, choreographer and performer. She earned her BS in Kinesiology from Indiana University, and MFA in performance/choreography from Temple University where she taught for two years. Jeri moved to Cincinnati 17 years ago and quickly found a home in the community dancing and with choreography through the Contemporary Dance Theater (CDT), Growth in Motion, and in schools throughout the city. Jeri was commissioned by Miami University (OH), Berea College (KY), and college of Lake County (IL) to guest teach and set new works for their companies. Jeri has been a dancer and a choreographer in the CDT's Area Choreographers Festival since 1997. She worked as a Teaching Artist in Residence through programs funded by Artlinks, ArtsWave, CPS Arts Integration Project, and VSA of Ohio. Jeri is currently an Adjunct Faculty at UC-CCM. She is an active participant in the life of dance in our region as a Founding and Board Member of OhioDance. She is also an overall arts advocate as Co-President of Mariemont School District's Arts Association.
###