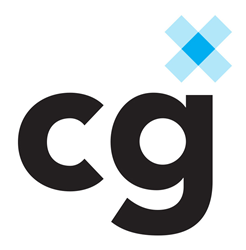 It is a true honor to receive this award. Today we are seeing rapid and unprecedented transformation in technology. For The Canton Group to be recognized by our peers and colleagues as a leader is especially awesome.
Baltimore, MD (PRWEB) May 15, 2014
The Canton Group is pleased to announce that it's CEO, Ethan Kazi has been selected as a Baltimore SmartCEO, 2014 Voltage Award Winner. Ethan accepted the award for "Technology Innovator" on behalf of The Canton Group which is a strategic technology consulting firm based in Baltimore. The Voltage Awards program celebrates the role that technology plays in the business community and the future impact the technology sector will have on economic growth. This award represents the fourth time The Canton Group and its staff have been recognized by SmartCEO.
Award winning work:
In response to its work with IRS and the rise in international data privacy conversation, The Canton Group developed two systems: Privacy Impact Assessment Management System (PIAMS) and Personally Identifiable Information Inventory and Classification System (PIIC). These two platforms help secure and safeguard personally identifiable information located in systems throughout the federal government. These systems replace manual and ad hoc methods currently in use by government agencies and provide them with operational efficiency while essentially eliminating possibility for human error. The Canton Group aims to implement the program throughout the federal levels.
About the Voltage Awards:
The Voltage Awards celebrate the ever-increasing role that technology plays in the business community and the impact the technology sector will have on economic growth. The program recognizes leading technology innovators and implementers. These are organizations that are developing new technologies that improve operational efficiencies (technology innovators) and organizations that are using technology to enhance their competitive advantage (technology implementers). Each year an independent committee of local business leaders select finalists based on the quality of nominations submitted. The Voltage award finalists are profiled in SmartCEO magazine and celebrated at an awards reception in May, where the winners are announced live.
About The Canton Group:
Batlimore's top web and software development firm, The Canton Group engineers technology solutions that address organization's most critical objectives. Whether it is a mobile application, custom web and software development or online customer engagement, The Canton Group has an award-winning team of cross-platform web architects and developers that create innovative solutions that enable organizations to adapt to the ever changing business landscape.