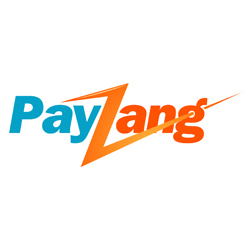 Whether that means delivering excellent payment processing at a great value, or simply providing a way to get quick answers to questions without wasting time wading through a website, we want our customers to be happy
Salt Lake City, Utah (PRWEB) May 15, 2014
PayZang, today announced the launch of several new programs tailored for each industry type, along with new pricing and vertical specific knowledge base. The revamped payment products and services are built on a brand new website with enhanced user experience that makes site navigation fast and easy across all devices, including tablets and mobile devices.
A suite of new products and services has been created to assist non-profits that qualify for 501(c)3 and 501(c)4 in accepting online and over the phone donations in a secure way that is easy to manage.
The new site has refined tab and menu names so non-profits and businesses can easily find the information they need. The site has also been divided into primary customer categories such as "I am a Business," "I am a Non-profit," or "I am a Developer," so customers waste no time sifting through details that do not apply to their specific needs.
Additionally, several brief tutorial videos have been added to the new site to provide quick answers to common questions. The pricing page has also been expanded to include a wide variety of service options designed to meet the individual needs of all of PayZang's customers.
"Our top priority at PayZang is to offer the highest quality support to our customers," said Christopher Fleisch, VP of Product & Sales "Whether that means delivering excellent payment processing at a great value, or simply providing a way to get quick answers to questions without wasting time wading through a website, we want our customers to be happy."
PayZang provides superior, cutting-edge payment processing solutions for business owners, online merchants, and even brick-and-mortar operations regardless of the size of their business. Developed to supply reliable and user-friendly on-demand merchant services, PayZang offers solutions such as a customizable pay-as-you-go model that works with its intuitive suite of merchant tools for handling payment processing needs across a wide range of industries. For more information about PayZang's merchant services and products, visit PayZang or contact an authorized consultant through the website's online contact form.