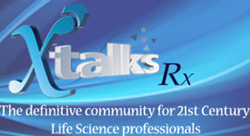 Toronto, Canada (PRWEB) May 16, 2014
In this webinar esteemed speakers Marc Buyse, Founder of IDDI, and Linda Danielson, Chief Operating Officer for IDDI, will discuss today's operational challenges in adaptive trials:
The needs:

to validate the design through simulations,
to control the trial centrally,
to collect and analyze key data rapidly,
to preserve the trial blinding and integrity,
and to document all important adaptive decisions taken.
These challenges will be illustrated using an actual phase I trial in oncology, and the speakers will argue that the issues can be addressed through:
proper planning,
choice of experienced vendors and independent groups (coordinating center and DSMB),
statistical teams with adequate expertise and experience with the design chosen,
recourse to efficient computer technology (IWRS, EDC, automated emailing),
and oversight by a specialized team.
Finally, issues specific to the design of pivotal trials for registration will be addressed. A Q&A with the audience will follow the main presentation.
For more information or to register for this webinar, visit: Implementing Adaptive Trials: Operational Considerations
Xtalks, powered by Honeycomb Worldwide Inc., is a leading provider of educational webinars to the global Life Sciences community. Every year thousands of industry practitioners (from pharmaceutical & biotech companies, private & academic research institutions, healthcare centers, etc.) turn to Xtalks for access to quality content. Xtalks helps Life Science professionals stay current with industry developments, trends and regulations. Xtalks webinars also provide perspectives on key issues from top industry thought leaders and service providers.
To learn more about Xtalks visit http://xtalks.com
For information about hosting a webinar visit http://xtalks.com/sponsorship.ashx
Contact:
Michelle Tran
Tel: +1 (416) 977-6555 ext 284
Email: mtran(at)xtalks(dot)com