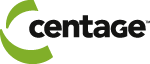 Partnering with Centage enables us to offer a superb budgeting solution to existing and future Microsoft Dynamics GP customers.
Natick, Ma (PRWEB) May 15, 2014
Centage™ Corporation, a leading provider of budgeting and forecasting software (Budget Maestro™) for small and medium sized businesses, today announced a partnership with Cogsdale Corporation. A Gold Certified Microsoft reseller, Cogsdale helps local government and utilities enhance their Microsoft Dynamics offerings through a range of functional and operational solutions. By partnering with Centage, joint customers will be able to take advantage of the power of Budget Maestro to streamline their budgeting, planning and forecasting processes and gain greater insight into their business.
The ability to proactively control costs and improve operational efficiencies relies on the ability to leverage accurate, timely, and actionable financial and operational data. Whether budgeting for departments, generation facilities, or geographic areas, Budget Maestro provides financial leaders with an easier and more reliable way to forecast, re-forecast, and predict and monitor cash flow.
As a certified Microsoft partner, the Budget Maestro family of solutions includes seamless integration for automated financial data exchange with Microsoft Dynamics. With built in financial intelligence and business rules, the software provides easy to use dropdown boxes with the ability to select pre-defined spreads, and schedules on the fly. By automating the process, Budget Maestro saves customers valuable time and efficiently enables variance reporting, analytics, and what-if scenario planning.
"Cogsdale Corporation is a world class organization with a strong reputation in the ERP community as they have been helping Microsoft Dynamics GP customers conquer operational and financial challenges for nearly 15 years," said Barry Clap, President, Centage Corporation. "We are pleased to partner with this organization and help support local government and utilities as they look to improve their budgeting process."
Ryan Cawley, Vice President of Business Development at Cogsdale, noted, "Partnering with Centage enables us to offer a superb budgeting solution to existing and future Microsoft Dynamics GP customers, strengthens our existing product base, and gives us the ability to enable our customers to improve operational efficiencies, proactively control costs, and capitalize on revenue planning.
To learn more about becoming a Centage partner visit http://centage.com/Partners/Centage-Partner-Program.asp or email us at partners(at)centage(dot)com.
About Centage
Budget Maestro® by Centage is an easy-to-use, scalable, automated budgeting, planning, and forecasting application. It is designed for small to mid-market companies and automates many of the time-consuming and error-prone activities associated with using spreadsheets to generate accurate budgets and forecasts. It features built in financial and business logic that allow users to build and update their budgets and forecasts and never worry about formulas, functions, links or any custom programming. It is the only solution in the market that offers synchronized P&L, Balance Sheet, and Cash Flow reporting that generate automatically and seamlessly update. Budget Maestro serves more than 7,000 users worldwide. Visit us at http://www.centage.com. For more information follow us on Twitter @Centage or visit our blog http://centage.com/Blog/ for the latest insights on budgeting and forecasting strategies.
###
Centage and Budget Maestro are registered trademarks of Centage.