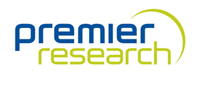 Toronto, Canada (PRWEB) May 20, 2014
From the imperative to detect cognitive and functional changes as early as possible in the course of Alzheimer's disease, through the importance of measuring cognitive and attentional effects of investigational drugs in clinical trials, to the quantification of cognitive deficits during the course of affective disorders, the need for accurate, specific, and cost-effective neuropsychological assessment methods has never been greater.
Join the presenters from Premier Research, Thomas Laage, Director of Product Development Consulting and Regulatory Medical Writing Support, and Matthew Healy, Senior Manager of Clinical Management, as they review:

The evolution of neuropsychological testing
The difficulties with variability and inter-rater reliability in paper-and-pencil tests administered by raters
The limitations of traditional instruments for cognitive assessment
Regulatory requirements for clinical trial endpoints of disease-modifying therapies
The promise of computerized cognitive testing in accurately and reproducibly measuring performance while minimizing environmental and interpersonal factors of variability
Examples of computer-based cognitive tests for measuring specific endpoints
Learning Objectives
What neuropsychiatric tests are required for demonstrating safety and tolerability in neuropsychiatric clinical trials?
What cognitive and functional endpoints are relevant clinically and for regulatory purposes to demonstrate the efficacy of disease-modifying drugs in dementing illnesses like Alzheimer Disease?
What options are available and affordable in the marketplace for these purposes?
For more information about this event or to register, visit: Measuring How Well Subjects Know and Do in Neuropsychiatric Clinical Trials.
About Premier Research
Premier Research is a leading global contract research organization serving biotech, pharmaceutical and medical technology companies. The company's D-TARGET medical devices and diagnostics unit has conducted more than 340 clinical research projects and recruited 35,000 patients.
The company has a wealth of experience in rare disease and pediatric research having managed about 100 projects in each area in the last five years alone. Its services include clinical research and regulatory outsourcing in the areas of analgesia; neurology; infectious, cardiovascular, and respiratory disease; dermatology; oncology; and medical devices.
Hosting this Webinar:
Xtalks, powered by Honeycomb Worldwide Inc., is a leading provider of educational webinars to the global Life Sciences community. Every year thousands of industry practitioners (from pharmaceutical & biotech companies, private & academic research institutions, healthcare centers, etc.) turn to Xtalks for access to quality content. Xtalks helps Life Science professionals stay current with industry developments, trends and regulations. Xtalks webinars also provide perspectives on key issues from top industry thought leaders and service providers.
To learn more about Xtalks visit http://xtalks.com.
For information about hosting a webinar visit http://xtalks.com/sponsorship.ashx.
Contact:
Michelle Tran
Tel: +1 (416) 977-6555 ext 284
Email: mtran(at)xtalks(dot)com