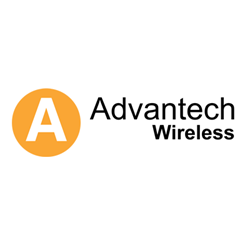 Montreal, Canada (PRWEB) May 14, 2014
Advantech Wireless Inc., a privately-held Canadian corporation and manufacturer of Satellite, RF Equipment and Microwave Systems today announced the release of the new 2300-G Series 60W to 125W Ku-Band GaN Technology Based SSPA/BUC designed to withstand extreme temperature range from -55oC to +70oC ( -67F to +158 F).
The new 2300-G Series Ku-Band GaN Based SSPAs/BUCs are constructed in a compact cooling enclosure specially designed for harsh outdoor operation. The units are weatherproof and are perfectly suited for the most demanding environmental conditions.
"These new line of Gan based SSPAs designed for extreme temperatures, offers the ultimate in performance and reliability" states Cristi Damian, VP Business Development at Advantech Wireless. "Our customers can now address new markets which will use satellite communication on board of aircrafts or other similar challenging environmental applications."
The design of the 2300-G Series Ku-Band GaN Based SSPAs/BUCs is based on Advantech Wireless's industry proven reliable solid-state high power amplifiers. Built-in design features result in a product with exceptional linearity and operating efficiency.
These new Ku-Band GaN BUCs are Redundant ready completed with Waveguide Output Isolator, Switchable LO for Ku/Kx Bands and Full M&C capability via RS485 or Ethernet port / RS232.
About Advantech Wireless
Advantech Wireless, an ISO 9001: 2008 certified corporation, is the leading-edge wireless broadband communications solution provider. Advantech Wireless designs, manufactures and deploys networking for broadband connectivity, broadcast solutions, video contribution and distribution, mobile 2G, 3G and LTE backhaul and DTH & DTT video distribution, using satellite and terrestrial wireless communications. The products include VSAT Hubs and Terminals, world-leading GaN technology High Power Amplifiers (SSPAs), Block-Up Converters (SSPB), Frequency Converters, Satellite MCPC/SCPC Modems, fixed and deployable Antennas, Antenna Controllers, Terrestrial Microwave Radios, Routers and ruggedized military products. For further information, please visit the company's website at: http://www.advantechwireless.com/news/.