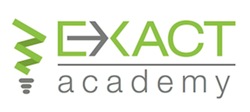 One of the biggest mistakes an engineering firm can make is fail to identify a shared vision of where the firm currently is and where the firm hopes to go in the future.
Atlanta, GA (PRWEB) May 15, 2014
ExactSource, a national leader in the delivery of talent management solutions and software to architectural, engineering, and construction firms, is hosting the next webinar in their ExactAcademy series on Thursday, May 22nd 2014, at 2pm EDT. The free webinar is titled "Strategic Planning for Your A/E/C Firm" and will feature President of TBCI, Don Thomas, as the guest speaker.
The webinar will focus on the importance of strategic planning as it relates to today's A/E/C industry.
This interactive 45 minute webinar is free of charge and will provide high level knowledge on understanding what strategic planning is and tips for implementing a strategic plan for your A/E/C firm.  Mr. Thomas will cover the steps that go into a strategic plan as well as common pitfalls to avoid when in the planning stages.
"One of the biggest mistakes an engineering firm can make is fail to identify a shared vision of where the firm currently is and where the firm hopes to go in the future," says ExactSource Marketing Director Sarah Walpert, "We are so lucky to have Don share this valuable knowledge with our ExactAcademy audience."
To register for the webinar, go here: http://go.exactsource.com/strategicplanning.
ExactAcademy is a unique online educational initiative targeting A/E/C professionals. The online resource brings relevant content to both candidates seeking jobs and companies involved in hiring engineers through live webinars with industry experts and a digital library of archived content.
ExactAcademy is just the latest resource offered by ExactSource, a company that is bringing state-of-the-art solutions to support talent sourcing needs at every level in the A/E/C industry. In addition to leadership and technical recruiting, ExactSource offers proprietary software solutions, market research, and consulting services.
About ExactSource
ExactSource is the leading recruiting, organizational consulting, market research and software solutions company providing services to firms in the Architectural and Engineering sector.
ExactSource is best known in the A/E/C industry for their highly acclaimed ExactProfile technology, a system released in 2012 that assesses and catalogues more than 115 critical engineering skill sets and experience levels that aren't typically identified on a resume. Using this breakthrough screening software, HR managers are able to instantly identify the technical candidates that meet their exact requirements. This methodology provides a smarter way to hire and it is the objective of ExactSource to have every A/E/C firm across the country using ExactProfiles as part of the hiring process.
ExactSource brings a combined 151 years of experience in technical and leadership recruitment and has established a prominent presence in the Engineering community. The company successfully serves firms in 39 states across the nation, including over 20 firms on the Top 500 A/E list.
For more information about ExactSource and their consulting, research and recruiting services, visit their website or contact David Schmidt at dschmidt(at)exactsource(dot)com.