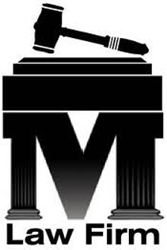 New York, NY (PRWEB) May 15, 2014
Under a law that some experts claim to be backwards and "draconian," the State of New York is apparently immune at certain times of the year from claims filed by drivers for damage to their cars caused by potholes that the state is responsible for fixing, The New York Times reported. (Pothole Puzzle: State Rejects Drivers' Damage Claims in Winter, April 29, 2014). New York State Highway Law allows drivers to sue the state for damages arising from defects on state roads between May 1 and November 15, but not during the rest of the year, when, as many point out, the vast majority of potholes are created.
Some critics say the law is simply out of date and stems from a time when repairs were not as easily done in the winter months as asphalt companies would close and the materials formerly used to fill potholes did not stick in cold weather. With modern technology and accessibility, many claim that the old justification for State immunity in the winter months is no longer applicable. State legislators are working on proposing a bill that would potentially allow motorists to hold the State accountable for damage caused by potholes that were not fixed within 12-24 hours after they were reported. Still, some experienced lawyers claim to have never head of this law and to have successfully sued the State during the months when it is allegedly immune.
"This is a rather silly, outdated law, and the potential problems it is creating can easily be cleaned up," said Adnan Munawar, Partner at Munawar & Andrews-Santillo LLP. "When potholes are left unattended to by those who are responsible for their repair—whether it is the State, a municipality, or other entity—it causes major safety hazards for motorists that can unfortunately result in a lot worse than tire damage. Especially when drivers are operating their vehicles at night and potholes are significantly harder to see, the risks are greater and our legislators would be wise to clarify the law on this matter."
"In the mean time, I would tell any motorist, regardless of the time of year, who is in an accident caused by a pothole to contact an attorney to get an accurate answer on this issue. Just because the some claims are rejected does not mean yours will be as well, and given all the confusion on this issue and the age of the law cited in this article, you should not give up before you even try. Filing any claim can prove to be arduous, and hiring an expert to make sure you do it correctly is worth the peace of mind it provides. Consulting with a personal injury lawyer is free, and you only ever pay if you win, so there is no reason not to call and find out what your rights are if you are in a car accident caused by a pothole or anything else."
If you or a loved one has suffered an injury, medical condition, or worse, as a result of a motor vehicle accident in New York, you should contact a New York motor vehicle accident lawyer today to receive information about the your rights under the law and how to pursue claims for the compensation you deserve.
About Munawar & Andrews-Santillo, LLP
Personal Injury Lawyers NY
Car Accident Lawyers
Workers Compensation Lawyers
Bicycle Accident Lawyer
Munawar & Andrews-Santillo, LLP ("MLawfirm") is a Personal Injury Law Firm in New York City. Our team of highly qualified and skilled attorneys handles and represents clients in a wide range of legal areas including: Car/Auto Accidents, Bike Accidents, Truck Accidents, Construction Accidents, Workers Compensation, Medical Malpractice and No-Fault Collection/Litigation/Arbitration or Accidents. If you need legal help feel free to contact our attorneys. We are available 24 hours a day, 7 days a week, 365 days a year to our clients. Because Insurance companies have their attorneys, adjusters and representatives well trained to defend, delay and frustrate your right to recover full and adequate compensation and damages. One of our greatest strengths is that we are Trial Lawyers. That means we prepare client's case as if it is going to court and we use tireless effort to secure the best possible results for them. At Munawar & Andrews-Santillo LLP, a preeminent New York law firms, no case is too large or too small. Our attorneys treat all clients with the respect and dignity they deserve. Our law firm and attorneys work hard to deliver the very best results to all of our clients. Do you have a legal issue? Do not hesitate to call for free consultation at (212)-400-4000.
"Lawyer Advertising"
"Prior results do not guarantee a similar outcome."
"Content of the press release is not intended to provide legal or other advice or to create an attorney-client relationship."