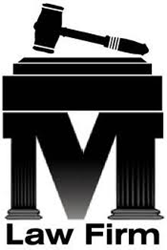 New York, NY (PRWEB) May 16, 2014
Four people were injured this morning when a tire flew off of a Lexus driving on Route 17 around 7:30 this morning NBC News reported. (Flying Tire Crashes Through Bus Windshield on New Jersey Highway, 4 Hurt, May 5, 2014). Authorities are saying that morning the tire crashed through the window of a bus of commuters from Kingston, N.Y. and ended up injuring four people.
According to one of the passengers, the tire flew through the window, hit the bus driver, bounced off the ceiling, and then hit four more passengers, NBC News reported. A 49-year-old man who had been sitting directly behind the bus driver reportedly suffered a severe head injury and was listed in critical condition. Other injuries were reported as minor. The driver of the Lexus, police say, is not expected to be charged.
"This appears to be a fluke accident and thankfully the bus driver was able to pull to safety despite being hit by the tire," said Adnan Munawar, Partner at Munawar & Andrews-Santillo LLP. "Of course, our thoughts are with the passenger who was seriously injured and we hope he has a speedy recovery. Bus accidents can be horrifying because so many people are involved and especially on a highway, the results can be devastating."
"For the passengers who suffered injuries, they should know that they do have rights and should not feel like they are alone or helpless. Accidents can be traumatizing and knowing what to do if you are a victim can be the difference between receiving the compensation you need and deserve and being stuck with the bill to pay yourself. Filing a claim is a complicated process, particularly if a municipality is involved, and hiring the right attorney will insure that your claim is handled properly and give you the peace of mind of knowing you have the best chance of receiving the maximum possible compensation. Consulting with a personal injury attorney is free and you only ever pay if you win, so you can call today at no cost to you."
If you or a loved one has suffered an injury, medical condition, or worse, as a result of a bus accident in New York, you should contact a New York Bus Accident lawyer today to receive information about the your rights under the law and how to pursue claims for the compensation you deserve.
About Munawar & Andrews-Santillo, LLP
Work Injury Lawyer New York
http://www.mlawfirm.com/car-accident/
http://www.mlawfirm.com/bus-accident/
http://www.mlawfirm.com/bicycle-accidents/
Munawar & Andrews-Santillo, LLP ("MLawfirm") is a Personal Injury Law Firm in New York City. Our team of highly qualified and skilled attorneys handles and represents clients in a wide range of legal areas including: Car/Auto Accidents, Bike Accidents, Truck Accidents, Construction Accidents, Workers Compensation, Medical Malpractice and No-Fault Collection/Litigation/Arbitration or Accidents. If you need legal help feel free to contact our attorneys. We are available 24 hours a day, 7 days a week, 365 days a year to our clients. Because Insurance companies have their attorneys, adjusters and representatives well trained to defend, delay and frustrate your right to recover full and adequate compensation and damages. One of our greatest strengths is that we are Trial Lawyers. That means we prepare client's case as if it is going to court and we use tireless effort to secure the best possible results for them. At Munawar & Andrews-Santillo LLP, a preeminent New York law firms, no case is too large or too small. Our attorneys treat all clients with the respect and dignity they deserve. Our law firm and attorneys work hard to deliver the very best results to all of our clients. Do you have a legal issue? Do not hesitate to call for free consultation at (212)-400-4000.
"Lawyer Advertising"
"Prior results do not guarantee a similar outcome."
"Content of the press release is not intended to provide legal or other advice or to create an attorney-client relationship."