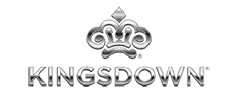 Kingsdown's leadership in the bedding industry and its innovations in sleep solutions have opened up the doors for new opportunities to enhance programs for existing partners and establish relationships with new customers
Mebane, NC (PRWEB) May 15, 2014
Kingsdown, Inc., a leading sleep solutions company, announced today that it has hired 13 additional sales staff members to capitalize on the company's business growth and advancement in innovation and product diversity. Kingsdown's team expansion spans across every region in the U.S., highlighting the company's mission to explore new market opportunities and expand its geographic footprint.
As part of Kingsdown's strategic growth initiative to accelerate its position in the bedding industry as the leading expert in technology and sleep science, the increase in its sales force strengthens an already robust and experienced team that has had a tremendous impact on both national and international markets.
The latest additions to the Kingsdown sales team include:
Midwest

Kristen Nader – Michigan
Steven Perkins – Wisconsin
Northeast

Darrell Soltesz – New Jersey
South

Michael Morrissey – Southern Florida
Joan Seibel – North Carolina and Virginia
Eric Sigman – Mid-Atlantic Region
Brandi Nagypal – Arkansas and Texas
Warren Coomber – Central Texas
Cheryl Bennet – Central and Northern Texas
Laura Anderson – Central and Northern Texas
Guillermo Krebs – Houston, Texas and Mexico
West

James O'Harrow – California
Dave Pizark – Southern California
"Kingsdown's leadership in the bedding industry and its innovations in sleep solutions have opened up the doors for new opportunities to enhance programs for existing partners and establish relationships with new customers," said Kingsdown Executive Vice President of Sales and Marketing, Kevin Damewood. "The expanded sales force represents our commitment to reaching more customers across the U.S."
Kingsdown offers a diverse array of technologically advanced sleep solutions, highlighted by its patented, industry-leading bedMATCH™ Diagnostic System. Developed by its employees through more than 20 years of research and testing, Kingsdown's diagnostic technology is engineered to ensure that customers select the right mattress for their personal support needs. Kingsdown is also the developer behind the revolutionary Sleep Smart® mattress, featuring groundbreaking sensor technology designed to measure and respond to the body's ergonomics and movement and automatically adjust for optimal sleep throughout the night.
Kingsdown mattresses are found at top bedding retailers around the world. The company offers bedding options for everyone, from its ultra-luxury Haute Couture Collection which offers the industry's finest components, to its durable Tradition® Collection and Passions Collection built with distinctive styling and quality handcraftsmanship that exemplify Kingsdown's 110-year heritage. Additionally, Kingsdown's Blu-Tek™ line is the industry's first foam mattress solution with horizontal and vertical air flow inside the core to deliver a cooler, more comfortable night's sleep.
Internationally recognized for its robust product portfolio, Kingsdown has state-of-the-art manufacturing facilities throughout the U.S. and provides sleep solutions to leading retailers in more than 20 countries. Combined with its extensive research and development, each mattress and box spring produced by Kingsdown is handcrafted and uses state-of-the-art equipment and materials.
For more information about Kingsdown's complete portfolio of bedding solutions and mattress products, visit http://www.kingsdown.com.
About Kingsdown, Inc.
Kingsdown, Inc., a leading sleep solutions company founded in 1904 in Mebane, N.C., develops diagnostic technology and a diverse portfolio of handcrafted mattress products that are rooted in extensive scientific research. From the company's beginnings 110 years ago, Kingsdown emerged as an industry pioneer by inventing patented mattress components and manufacturing processes, thus inventing the luxury bedding niche. Today, the company's market leadership thrives as Kingsdown continues to develop innovative products and consistently ranks as one of the largest bedding manufacturers in the world. Kingsdown has state-of-the-art manufacturing facilities throughout the U.S. and provides sleep solutions for leading retailers in more than 20 countries on five continents. For more information, visit http://www.kingsdown.com.
###