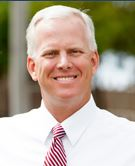 "To have the unanimous agreement of the two major Los Angeles newspapers, the Times and now the Daily News, makes it very clear for voters that I am the leader that will protect taxpayers," explained John Morris
Los Angeles, CA (PRWEB) May 15, 2014
Citing his real estate background and expertise in managing complicated investigations, the Los Angeles Daily News endorsed John Morris for Los Angeles County Assessor.
"It is an honor and great help to my campaign to have the Daily News endorsement," said John Morris. "They have been following the developments at the County Assessor for generations and for them to agree with so many others that it is time for an outsider to lead this critical agency is very gratifying."
The Los Angeles Daily News endorsement comes at a critical time in the campaign as voters are voting their vote-by-mail ballots and the Morris campaign is in high gear contacting voters.
"To have the unanimous agreement of the two major Los Angeles newspapers, the Times and now the Daily News, makes it very clear for voters that I am the leader that will protect taxpayers," explained Morris.
Morris was cited in the Daily News endorsement for having a multi-point plan to modernize the agency charged with valuing over $1 trillion in property within Los Angeles County.
"This agency needs to protect taxpayers and have the technology capable to maximize the ability of the professionals within the agency to do their job in a transparent, straight forward, accountable manner," said John Morris. "I have a plan that if in place today would have saved county taxpayers $10 million and once in office I will enact it as quickly as possible."
For more on the Los Angeles Daily News endorsement of John Morris for Los Angeles County Assessor, please go to http://ow.ly/3kq06V.
JOHN MORRIS FOR ASSESSOR
John Morris is a veteran 24-year prosecutor with the Los Angeles County District Attorney's Office. He is the only candidate for Assessor that is a prosecutor, holds a real estate license, has years of real estate law experience, and is a published author. He and his wife, Mary, are raising their children in the San Fernando Valley where they are active locally and in their church. For more information go to morrisforassessor.com.
John Morris is Endorsed By The Howard Jarvis Taxpayers Association, the Los Angeles Times, Los Angeles Daily News, Los Angeles County District Attorney Steve Cooley (retired), California Correctional Peace Officers Association, Los Angeles Police Chiefs Association, Association of Deputy District Attorneys and taxpayers from throughout Los Angeles County.