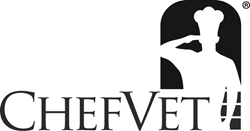 ChefVet's motto is to 'proudly serve products created by those that have proudly served
Columbus, OH (PRWEB) May 15, 2014
Today marks the launch of ChefVet, a holistic and synergistic effort to reintegrate veterans with disabilities into America's workforce through the act of engaging in culinary services. When completed, ChefVet will include a café, bakeshop, catering arm and an instructional/educational teaching kitchen, with a full-scale training facility to teach disabled veterans culinary and food service skills.
"ChefVet's motto is to 'proudly serve products created by those that have proudly served,'" said Thom Stevenson, Executive Director and Idea Originator, ChefVet. "The goal of ChefVet is to provide a first rate, sustainable, not-for profit, hands-on training entity for disabled veterans to thrive and prosper in the booming food service industry."
A staggering number of veterans (9.2 million veterans age 65+ and 1.9 million younger than age 35, according to 2008 U.S. Census findings) exist, many of whom have ailments including PTSD (post-traumatic stress disorder), traumatic brain injuries and loss of limbs and need support to reintegrate into society. The ChefVet program provides not only job training but access to health professionals who can develop systems necessary for disabled employees' success. The overall goal is to create long-term, financially viable work opportunities, as well as coping mechanisms, for this underserved segment of the population who have gave so much of themselves.
"The number of veterans who need aid in order to reintegrate into our society has never been greater," said Ed Keener, Partner and Director of Marketing, Korda Engineering. "We're proud to be part of the ChefVet partnership, which has been formed to create a full service, comprehensive culinary training and fully functioning, long term self-sustaining, retail culinary environment utilizing the skills and talents of veterans with disabilities."
Designed by Moody Nolan as a Living Building LEED facility, the building will utilize green technology. Innovative equipment design will allow for accommodations to be made for individuals with disabilities. Products created will be distributed via various methods, such as a front counter, catering or wholesale operation. The leadership team will include a professional chef, as well as mental health professionals to help coach and counsel program participants. The plan also includes incubator space for veterans who want to launch their own businesses in partnership with ECDI's training program.
ChefVet's primary partners include Moody Nolan, Korda Engineering, Turner Construction, Wasserstrom and Williams Creek. In addition, Arcadia Consulting, The Creative Spot, and Francis Kovacs-Colon Law Firm are lending support to the project.
For more information about the ChefVet initiative, contact Thom Stevenson at 614-330-4179 or at tstevenson(at)ChefVet(dot)net, or visit http://www.ChefVet.net.