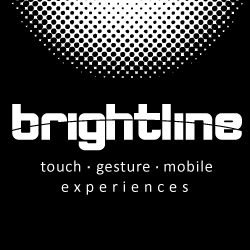 (PRWEB) May 15, 2014
Brightline Interactive and iMAGINE Alexandria are pleased to announce "Inspired By…," an evening dedicated to supporting and promoting the arts of Alexandria, VA. Members from both the commercial arts and fine arts communities will convene at the Digital Exchange (Brightline Interactive's studio) in Old Town Alexandria. The event will feature six artists who will present what inspired a particular work of art, describe their greatest influences, and discuss the obstacles they encountered during the creative process. "Inspired By…" will begin at 6 PM and last through 9 PM on Thursday, May 22nd.
Each speaker will present for five minutes to share their "Inspired By…" story. Following the speakers, a moderator will lead a brief discussion, engaging the audience with Q&A and comments.
RSVP for this event here.
iMAGINE Alexandria is bringing together these two groups of artists to connect Alexandria-based creators with other like-minded thinkers. The mission of iMAGINE Alexandria is to organize the creative class of Alexandria and create a cooperative space for commercial creative professionals to get inspired, grow their businesses, share resources, and highlight their work.
"We are excited to reignite iMAGINE Alexandria, and look forward to fostering creativity of all kinds in our city," stated Nancy Belmont, Founder of iMAGINE Alexandria. "We invite all creative professionals to join us to partake in this art-driven night of sharing and learning."
RSVP here: http://www.evite.com/event/01B46HWEUGCI2QV64EPD2YHGGFK4S4
Attendance to "Inspired By…" is without cost with an RSVP by Tuesday, May 20th. The event is open to the public, and guests are encouraged to bring colleagues and friends to experience the fun, informative night of education and networking. Beer, wine, and light hors d'oeuvres will be served.
The Digital Exchange is located at 816 North St. Asaph Street in Old Town Alexandria. The location is a 10-minute walk from Braddock Road metro, and ample parking is available on-site.