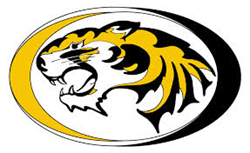 We have a great deal of pride and tradition and the new Shaw Sports Turf field will be at the center of that spirit of community.
Sedalia, Missouri (PRWEB) May 15, 2014
The new Smith-Cotton Stadium at the Jennie Jaynes Complex will feature a state-of-the-art Shaw Sports Turf playing surface that provides a rallying point for the entire community.
"We are a small, close-knit community of 20,000," said Steve Triplett, Assistant Superintendent of the Sedalia School District. "At some point, almost everyone in the area will be at the new stadium for an event. We have a great deal of pride and tradition and the new Shaw Sports Turf field will be at the center of that spirit of community."
The previously used Jennie Jaynes Stadium was over 60 years old, and according to school officials, it is time for a replacement. The new stadium is on the site of the high school. The original high school, built in the 1920s, was replaced about five years ago.
Triplett cited weather, maintenance and playing in a large classification where so many other teams have turf as major reasons for the conversion to Shaw Sports Turf.
"The new field allows us to do so many more things," said Triplett. "We will use the field for football, but will also use it for our JROTC program, the band, our soccer program, and other groups and activities."
Through a cooperative agreement, teams from Sacred Heart Catholic School will also have access to use the stadium.
Triplett said community support for the project has been overwhelming. He said that there is extensive support for any project the school is involved in. He cited the private donation of $2 million for a new theater when the new school was built and the $2 million in private donations that have already been raised for the stadium project.
While a move from the old Jennie Jaynes Stadium would take some getting used to, everyone is excited about the new stadium and the new synthetic turf field.
The new field will feature Shaw Sports Turf's Legion 46 system. Legion 46 is a combination of high-performance monofilament fibers and a durable slit film fiber. The slit film fiber is a workhorse which will handle the workload, while the monofilament provides a more resilient surface that enhances performance characteristics. The Legion system is also used on the game and practice fields at Vanderbilt University.
"This is a great project for us," said Nathan Henderson, Shaw Sports Turf Territory Manager. "It's so rewarding to be able to provide a world-class artificial turf system for a community that is so supportive of its school teams and programs."
While construction is underway on the stadium project, Triplett estimates that the stadium and new field will be ready for use sometime in September or October.
About Shaw Sports Turf
A wholly-owned subsidiary of Berkshire Hathaway Inc., Shaw Industries is a full flooring provider to the residential and commercial markets. Shaw supplies carpet, hardwood, laminate, resilient, and tile/ stone flooring products, as well as synthetic turf. Shaw Sports Turf is one of the leading synthetic turf companies in North America and has represented quality and innovation for more than two decades with over 1,500 successful installations, including an impressive list of high-profile field installations. For more information please visit http://www.shawsportsturf.com, call 866-703-4004 or find us on Facebook.