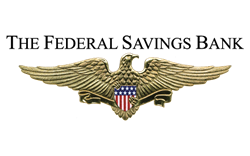 As more Americans recover from unemployment, the rates of household formations is expected to increase.
Chicago, IL (PRWEB) May 14, 2014
A recent report by analysts at Barclays forecasts that first-time home buyers will contribute to a surge in sales activity of the housing market. The Federal Savings Bank was intrigued by the report as the lender is a strong believer that the next leg of the housing recovery lays in the hands of first-time home buyers.
According to a March 1 release from HousingWire, Stephen Kim, an equity researcher for Barclays, released a report titled "The Return of the First-Time Buyer". In it, he detailed three reasons why conditions in the housing market are viable for rookie buyers:
More mortgage credit availability
Kim said that lenders are expanding their home loan offerings for borrowers with credit scores between 600 and 700, a range he termed as the "sweet spot" for first-time buyers. Although the Mortgage Bankers Association's recent Mortgage Credit Availability Index showed a 0.18 percent decline in April compared to the previous month, some loans continue to be more attainable.
Employment continues to expand
According to Kim, job growth is at a level where each position added will lead to resounding growth in the housing market. As more Americans recover from unemployment, the rate of household formations is expected to increase.
The U.S. Bureau of Labor Statistics recently reported that there were 4 million job openings during the final business days of March. Additionally, there were 4.6 million hires during the month, with increases in total nonfarm and private employment as well as multiple industries excluding construction. For the month, there was a net employment gain of 2.2 million.
Affordability favors buyers
The final benefit noted by Kim is that housing affordability is at some of the best levels buyers can ever expect to see, signaling that, in regard to home prices, now is a viable time for a new home purchase. The Federal Savings Bank cannot agree more. The lender thinks both home prices and mortgage rates are expected to continue higher, which could eventually decrease affordability.
While the costs of homeownership are 20 percent less expensive the price of renting, first-time buyers can save money by making the transition.
Student debt is still an issue
While those three benefits are working in favor of rookie buyers, Kim did warn that rising student debt is a factor to watch. Despite the advantages, this problem continues to present an obstacle for many potential buyers, even more than the Qualified Mortgage rule.
For information about first-time home buyer programs, contact the Federal Savings Bank, a veteran owned bank.