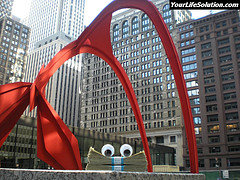 Chicago, IL (PRWEB) May 15, 2014
YourLifeSolution.com, an online life insurance quote comparison service, is today illustrating an alternate financial strategy for consumers who are interested in purchasing a home outright. "The general logic behind the strategy involves a home buyer taking the full purchase price of a home and using it to annuitize their own life. When a man is passed the age of 60, they can get a 6.1% return of principal per year and then use the existence of the lifetime annuity to acquire a 100% secured mortgage at roughly 3% interest. This is far more savvy than simply parting with the funds to purchase a home and it provides better tax advantages," said Eric Smith, the founder and independent life insurance agent of YourLifeSolution.com.
YourLifeSolution.com's Illustration of Their Mortgage Arbitrage Strategy on 63 Year-old Man:
A home buyer planning to purchase a $250,000 home in cash can alternatively get a 100% secured mortgage at about 3% Interest on a 20 year fixed mortgage for $1386 per month. The mortgage would be secured by the existence of a lifetime annuity on the homebuyer that would pay $1356 per month. "Not only is the applicant able to get a mortgage deduction, build equity in a home, and simultaneously pay virtually $0 per month beyond the mortgage payment, but also the purchaser will get a lower interest rate than a traditional mortgage with a marginal down payment," said Eric Smith.
Consumers interested in getting information on a lifetime annuity are encouraged to contact Eric Smith via the contact form here, http://yourlifesolution.com/lifeinsurancequotes/contact-yourlifesolution-com/, or buy calling him at 888.374.2764.
Consumers interested in comparing life insurance quotes instantly online can do so at YourLifeSolution.com