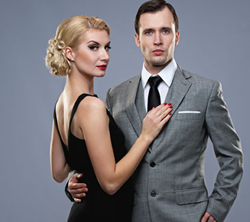 (PRWEB) May 26, 2014
A new dating site Datingalawyer.org has been launched for lawyers and non-legal professional to search and date single available lawyers and highly educated professionals. The dating platform makes the world a smaller place for professionals looking for love.
The internet has become one of the biggest sources for men and women to find love and long lasting friendship, however, when you are a lawyer looking for a highly educated professional for a date, the average dating site is not an ideal place to visit or to join. Lawyers and professionals in the legal profession need a dating site where like-minded people are members, where they know they are connecting with highly educated people who understand the lifestyle they lead. That is why datingalawyer.org launched their professional dating site.
Datingalawyer.org is the most effective dating site for lawyers. The online dating platform is removing all the negativity of the dating world and allowing lawyers and admirers to get to know each other before going on that first date.
This lawyer dating site is the best and most effective dating site for lawyers and admirers. Whether or not a member is a lawyer or a professional personal looking to date a lawyer, the online dating site makes finding love a simple and enjoyable experience.
A spokesman for datingalawyer.org said: "We are thrilled to have launched a dating site to allow professional single lawyers to meet and date like-minded people. Our dating site allows lawyers to meet other highly educated professionals who are interested in dating a lawyer and share their lifestyle."
It is not only lawyers who are members of the popular dating site, every day CEOs, investors, beauty queens, fitness models, celebrities join the dating site looking for someone in the legal profession to date for long lasting love.
To learn more about the site, please visit http://www.datingalawyer.org directly and see how easy it is to meet highly educated professionals.