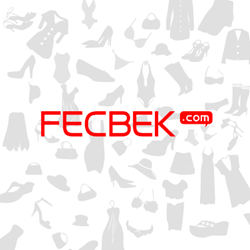 (PRWEB) May 15, 2014
Fecbek.com has introduced its new women's sandals, including dress sandals,wedge sandals and platform sandals. Today, Fecbek.com is pleased to announce that it is offering many brand new models of shoes and sandals for its global customers. Fashionable sandals can help ladies attract eyesight from others easily. The new sandals come in many styles and they are perfect for days at the beach or other low-key endeavors.
"Women's shoe styles have trended toward taller heels in recent years. However, wearing heels regularly can lead to physical health problems and troublesome long-term pain from the back and neck to the foot. Our designers have paid much attention to the problems and have made much improvement on the new products." The CEO of the company says.
Every pair of sandals can accessorize clothes. Most of sandals from fecbek.com must be their best choices. Fecbek.com offering a unique selection of stylish and practical wedding dresses, sandals and bags. All of them are offered at discounted prices now.
About Fecbek.com
Fecbek.com is a leading online retail and wholesale store specializing in selling clothing, shoes, bags, wedding and occasion dresses, Cosplay, costumes and beauty products. With a wide selection of products at a low price, the company has been universally recognized for honesty, high efficiency and thoughtful services; it has built a long-term relationship with many customers.