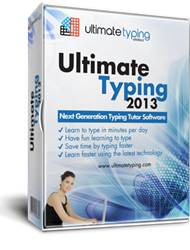 Technology has made many people more forgiving, but also more careless.
New York City, NY (PRWEB) May 17, 2014
eReflect, international self-development software company and creator of Ultimate Typing™, explores the past, present and future of grammar and admits that grammar is set to undergo a resurgence in popularity. As the company notes, this goes against the trend that is more widely reported, that of tech users losing their ability to correctly use the English language.
Technology has made many people more forgiving, but also more careless. Texting, emailing, blog posts, and all sorts of online content are laden with grammar errors, misspellings, and typos, yet for the most part people try not to judge others too harshly over them. As eReflect points out, this is mostly because people are reluctant to criticize mistakes that they themselves make, especially in a public forum like the internet, where there is a potential audience of millions.
Recently, a 15-year-old English teen sent a letter of complaint to Tesco, a multinational supermarket chain store, about their product labeling. Tesco is now in the spotlight and being urged to change the grammatically incorrect packaging of its orange juice from "most tastiest" to either "most tasty" or "tastiest." Although this sort of editorial comment is a rare incident, especially from a younger consumer, it shows that grammar is important enough to make the headlines. However, it wasn't until the teenager, Albert Gifford, decided to write to the Daily Mail himself, that Tesco was forced to publicly answer Gifford's complaint. The immediate publicity the issue received when the Daily Mail published Gifford's letter of complaint resulted in the impossible: the supermarket giant published a pledge to change the labeling as soon as their stock of preprinted orange juice packages runs out.
The grammatical error by Tesco, the English skills of the 15-year old, and the Daily Mail's interest in the matter all point to how grammar does have an impact after all. If the mistake in the orange carton were a typo, the outcry and the ridicule would have been even greater. While mistakes in the finer points of grammar might not be obvious to the average reader, typos and spelling errors are glaringly obvious most of the time. A label that promised "tastey" orange juice would have resulted in much faster action by Tesco, commented eReflect, noting that this would have caused consumers to see Tesco as careless and unprofessional. A lack of typing skills by the person coming up with a slogan can lead to millions of dollars in reprinting charges, which is one reason that the company encourages people to gain typing experience early.
eReflect, who provides Ultimate Typing™ software for schools and homes, applauds Gifford's letter promoting good grammar, and encourages everyone to point out spelling and other language errors to maintain a high level of English skills in the community at large.
*********
For more details on Ultimate Typing™ please visit http://www.ultimatetyping.com/.
About Ultimate Typing™
Ultimate Typing™ software is designed specifically for the improvement of typing skills. Created by eReflect, a world leader in e-learning and self-development software, Ultimate Typing™ has been informed by the latest developments in the science of touch typing.
Since its creation in 2006 by Marc Slater, the company has already catered to over 112 countries all over the world, offering products with the latest cutting-edge technology, some of which are among the world's most recognized and awarded in the industry.