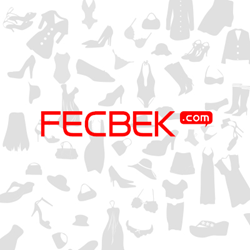 (PRWEB) May 15, 2014
Fecbek.com has recently introduced its wide range of women's dresses. The business is proud of its innovative dresses.
"We are glad to show you our new dresses. Our clothing sells well in dozens of countries such as the US and UK. We have received many positive comments from the market for our creative designs. Choose your own dress now at our website," the CEO of the company said.
"We have many dress styles on our website to help you show off your curve. Whatever you want, long sleeve mini dresses or micro mini dresses, we have something for you. Along with maxi dresses, we have many bodycon dresses and bandage dresses in stock, and these dresses are sexy, fashionable and popular. Whether you want an understated lace dress or a wild zebra print, we have something for you," the sales manager of the company says.
Products on the Fecbek.com boast superior quality, friendly customer service, ingenious design and consummate skill, it always creates more excellent clothing to provide for customers from all over the world. Fecbek.com provides 24/7 warm customer service online, hoping to serve old and new clients better.
About Fecbek.com
Fecbek.com is a leading online retail and wholesale store specializing in selling clothing, shoes, bags, wedding and occasion dresses, Cosplay, costumes and beauty products. With a wide selection of products at a low price, the company has been universally recognized for honesty, high efficiency and thoughtful services; it has built a long-term relationship with many customers. More details on its website at http://www.fecbek.com/.