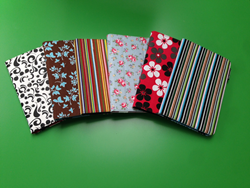 The design is perfect, high quality and fits perfectly. It gets many admiring glances - most recently at airport security! Would recommend to all.
UK (PRWEB UK) 16 May 2014
Situated in Buckinghamshire, Lente Designs is a vibrant, young design house creating unique and exciting, on-trend covers to protect a wide range of tablets.
Apart from the exciting range of Kindle covers, Lente Designs also have eye-catching cases for iPads, the Samsung Galaxy Tab, Google Nexus, Hudl and Lenovo Tablet.
Once a pioneering and innovative eBook reader for the technically inclined, the Kindle is now a phenomenon of the 21st century. There are many makes and models available, with Amazon pushing the boundaries of affordable technology with every new release.
Lente Designs Kindle cases are functional, stylish, and made with top quality materials and are now available for all makes of Kindle.
The range of Kindle cases and covers are designed in the UK with modern patterns and materials. Great care is taken choosing colours and designs that will make your Kindle stick out amongst the sea of boring, fake leather covers that some producers flooded the market with.
The canvas fabric Kindle cases are so soft and tactile with a colour to suit any occasion and are a perfectly snug fit to protect the smallest of the Kindle range. The polyurethane cases are perfect for kids, or for grown-ups who are sometimes a little careless with their wine or coffee!
Lente Designs, Seven Acre Farm Business Centre, Aston Clinton, Bucks HP22 5AH