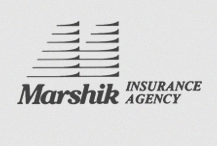 As teen drivers learn the rules of the road, it is equally important for them to be taught proper defensive driving techniques.
Little Falls, Minnesota (PRWEB) May 15, 2014
According to the National Organizations for Youth Safety, car accidents are the number one cause of death for teens. Each May, Youth Traffic Safety Month serves to increase the awareness of this issue and promote safe driving practices to young drivers. In order to help spread the knowledge of this critical cause, Marshik Insurance Agency would like to share some startling statistics about teen driving, as well as useful tips in order to help keep drivers across Minnesota safe.

When a teen is driving, the presence of just one other teen passenger in the car has been shown to double the likelihood of an accident occurring. In order to keep young drivers safe, parents are now limiting the number of passengers their teens are allowed to have in the vehicle at one time.
Speeding is the cause of 40% of all fatal accidents involving a teen driver. In an effort to reduce this growing percentage, it is critical for all drivers to obey speed limits. This is especially important for inexperienced drivers since high speeds are more likely to cause them to lose control of the vehicle.
Studies show that teen drivers have more distraction-related car accidents than any other group of drivers. In order to decrease the frequency of distraction-related incidents, it is essential for all parents to teach their teens about the dangers of using a cell phone or GPS device, eating, and forming other poor driving habits that can distract them while driving.
While many people tend to believe that the winter is the most dangerous time of year to drive, studies have shown that summer is actually the most dangerous season for young drivers. This may be caused by a variety of factors, including a break from school, warm weather, increased distractions, etc. No matter what the cause, it is important for all families to understand these risks and exercise increased precaution while on the road this summer.
Finally, as teen drivers learn the rules of the road, it is equally important for them to be taught proper defensive driving techniques. Practicing defensive driving is a simple and effective way to keep all drivers, especially inexperienced drivers, safer while behind the wheel.
For more information about staying safe on the road or auto insurance options for families and teens, Minnesota residents are encouraged to contact the experienced agents of Marshik Insurance Agency at 888-398-4043.
About Marshik Insurance Agency:
Marshik Insurance Agency was founded in 1966, and has been striving to meet the insurance needs of individuals and businesses in Minnesota ever since. The agency is completely focused on providing the right insurance solutions to its customers, alongside unbeatable customer service. Marshik Insurance Agency can even customize insurance policies based on the unique needs of each customer. Its mission statement includes the values of treating everyone with dignity, respect, and professionalism while delivering uncompromising service.