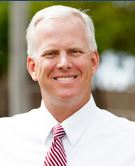 "As Assessor, I will implement my plans and make sure more of our tax dollars reach schools, make every neighborhood safer, and improve Los Angeles County's roads," said John Morris
Los Angeles, CA (PRWEB) May 19, 2014
In a great sign of increasing campaign momentum, the Torrance Daily Breeze has become the fourth major daily newspaper in Los Angeles County to endorse John Morris for Los Angeles County Assessor.
"For over a century, the Daily Breeze has been covering the Assessor's office and taxpayers from LAX to the LA Harbor area rely on it for straight forward high quality coverage," said John Morris. "Their support of my campaign for Los Angeles County Assessor will be critical in contacting voters throughout the extremely important South Bay Area."
As voters across Los Angeles County and the South Bay communities of Torrance, Redondo Beach, Palos Verdes, San Pedro, Manhattan Beach, Rancho Palos Verdes, and Hermosa Beach fill out their sample ballots and receive their vote-by-mail ballots for the June 3rd primary, gaining the endorsement of the influential Daily Breeze is crucial.
"We have been communicating for over a year to voters countywide that politics and property assessments should not mix," said John Morris. "Having the Daily Breeze agree with the LA Times, the LA Daily News, and the Long Beach Press-Telegram in endorsing my campaign is gratifying and will be critical for us when communicating to voters."
Making their support clear, the Torrance Daily Breeze said of Morris, "... John Morris, currently an assistant district attorney for the county, has the strongest, most concrete plan for reforming the office of Assessor."
"The Los Angeles County Assessor manages the valuation of over $1 trillion worth of property. My plans which were cited in the endorsement by the Daily Breeze would have saved taxpayers $10 million already if they had been implemented and helped improve taxpayer protection," said John Morris. "Los Angeles County taxpayers work too hard to have their taxes spent by agencies that aren't responsive or efficient. We all pay taxes for better schools and a brighter future. As Assessor, I will implement my plans and make sure more of our tax dollars reach schools, make every neighborhood safer, and improve Los Angeles County's roads."
For more on the Torrance Daily Breeze endorsement of John Morris for Los Angeles County Assessor, please go to http://ow.ly/3kqqtY.
ABOUT JOHN MORRIS
John Morris is a veteran 24-year prosecutor with the Los Angeles County District Attorney's Office. He is the only candidate for Assessor that is a prosecutor, holds a real estate license, has years of real estate law experience, and is a published author. He and his wife, Mary, are raising their children in the San Fernando Valley where they are active locally and in their church. For more information go to morrisforassessor.com.
John Morris is Endorsed By The Howard Jarvis Taxpayers Association, the Los Angeles Times, Los Angeles Daily News, Los Angeles County District Attorney Steve Cooley (retired), California Correctional Peace Officers Association, Los Angeles Police Chiefs Association, Association of Deputy District Attorneys and taxpayers from throughout Los Angeles County.