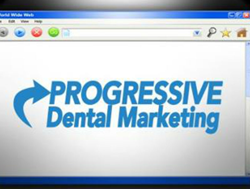 Dunedin, FL (PRWEB) May 15, 2014
During a recent speaking engagement hosted by SMILE (Smart Managing with Integrity, Leadership & Excellence) of North Florida, Progressive Dental Marketing CEO Bart Knellinger shared his company's education-based marketing approach with over 70 dental office managers from Central Florida, North Florida, and Southeast Georgia.
SMILE endeavors to elevate the important roles of dental management personnel through periodic training and lectures as well as share new ideas for creative business and personal enhancement. Mr. Knellinger was the featured speaker at the group's March event in Jacksonville, which focused on teaching new concepts and methodologies for increasing treatment acceptance rates and establishing authority through Internet marketing. Progressive Dental Marketing is a full service marketing firm that specializes in driving targeted, high-dollar cases to dental practices through the implementation of proven, long-term strategies that revolve around education-based marketing.
According to Mr. Knellinger, many dental practices flounder due the absence of a clearly defined marketing strategy that identifies the desired ultimate accomplishment or position and the tactical efforts supporting that vision. Developing a marketing strategy begins with clearly defining the goals of the practice, such as obtaining new patients, creating brand loyalty, preempting competitors, or promoting community awareness about oral health-related issues. Once that strategy is clearly defined, the practice must also identify its Unique Selling Proposition (USP) or core branding story in order to convey what sets them apart from competitors and provide marketing continuity.
Progressive Dental Marketing advocates employing a combination of tactical methods like Pay-Per-Click (PPC) ads and direct mail with multi-faceted education-based marketing strategy that uses targeted data and tracking methods to ascertain which areas of a campaign are excelling identifying and where improvements can be made. Progressive Dental Marketing's full circle marketing approach has been instrumental in the company's ability to help clients dominate their competition and establish themselves as authorities in their respective markets.
Mr. Knellinger's presentation also reinforced the importance of mastering key areas such as phone skills, treatment planning, patient reviews, weekly/monthly reprogramming, and referral programs with general practitioners. As a full-service marketing agency, Progressive Dental Marketing is equipped to assist dental professionals in all these areas as well as create strategic sales and marketing strategies to help practices achieve their goals. Progressive's Full Circle marketing system employs a powerful combination of strategic planning, analytics, tracking, engagement, and staff training to qualify and convert new dental patients.
To learn more about Progressive Dental Marketing's education-based marketing approach and view the complete list of services available, visit http://www.ProgressiveDentalMarketing.com and call (727) 286-6211 to schedule a complimentary dental marketing consultation.
About the Company
Progressive Dental Marketing has "changed the game" in regards to marketing for high dollar surgical cases by implementing a Full-Circle Marketing™ approach. PDM is the leading dental marketing company for attracting targeted patients through online marketing, seminars, direct mail, TV, radio and referral programs. PDM is the only marketing firm that mandates its clients to participate in phone and treatment planning training before the marketing commences. The majority of clients obtain a fantastic ROI and staff members are ready to handle the increase in new patient calls and activity. PDM maintains a 97 percent client retention rate, which is leading by a large margin among dental marketing companies! PDM is based out of Dunedin, FL and always offers a complimentary initial marketing evaluation. The staff includes dedicated account managers and consultants who are available to answer any and all questions. To learn more about PDM, visit their website at http://www.progressivedentalmarketing.com and call (727) 286-6211.