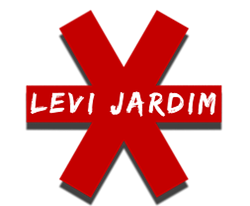 Orlando, FL (PRWEB) May 15, 2014
For Immediate Release
May 15, 2014
WHAT: After two years of hard work in the studio and five years of dreaming, Central Florida singer/songwriter Levi Jardim is ready to release his extended play (EP) and kick off his exciting philanthropic endeavor "The Road Project" combining music and giving. Backed by an all-star band of top local musicians, Jardim will take the stage and perform his powerful original songs with his signature alternative rock sound including the album's moving title track "Stay Strong." Show proceeds support the organizations RIPPLE Africa, which serves to better a Malawi community through education, housing and other environmental efforts, and announcing The Road Foundation led by Jardim, which aims to encourage kids to use their creative talents to make a difference and will give back to local and national causes.
WHEN: Rock out for a cause on Saturday, June 7, 2014. Doors open at 6:30 p.m. Show starts at 7:30 p.m.
WHERE: The Venue, 511 Virginia Drive, Orlando, FL 32803.
WHO: Levi Jardim comes from a diverse musical culture, growing up in a musical family who gave him the passion for singing, playing and creating music. Jardim's diverse musical background allows him to combine his Brazilian roots, classical training and love for rock into a sound that is uniquely his. He taught himself how to play guitar and drums at the age of 14 and has been writing music ever since. Currently residing in Orlando, FL, Jardim has been a featured performer at the 2013 and 2014 Florida Music Festival conferences and performs at live music venues all across town including The Social, The Abbey and BackBooth.
HOW: The goal of "The Road Project" is to show kids and teens that even though you might seem small you can make a difference. Jardim believes music can change people, and people can change the world. "People can take the ugliness and make it beautiful," says Jardim. "I want to inspire others to use music, art and any other medium they can to raise their voice and change someone's life for the better."
WHY: "The Road Project" was inspired by a story Jardim heard while attending a charity event about a boy who lived in an impoverished part of Africa and whose life had been torn apart by AIDS. The boy lost his entire family to the disease, and all he had left was his older brother who was killed in an accident. The story goes on to tell how the boy ran, in complete darkness, searching for anyone that could help him. When he finally got to the town, charity volunteers took him in to their orphanage and gave him a better life. From this story draws Jardim's inspiration to make music to make a difference. Purchase tickets to "The Road" EP Release Show at http://levijardim.ticketleap.com/theroadproject. "The Road" album is also available on iTunes. For more information on Levi Jardim, visit http://www.thelevijardim.com.
# # #
MEDIA CONTACT: Ilene Lieber, 321-277-7812, ilene(at)passionprconsulting(dot)com