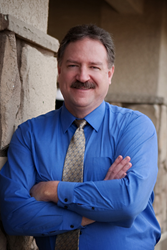 Santa Maria, CA (PRWEB) May 16, 2014
Dr. Michael Colleran brings to residents in and around Santa Maria, CA a dramatic new method of gum disease treatment that cuts down both the time needed for treatment and the amount of discomfort typically associated with gum surgeries. The Laser Assisted New Attachment Procedure (LANAP®) for laser gum surgery makes use of today's latest laser technology to effectively target diseased gum tissue and eliminate it faster and with less impact than any other gum surgery technique.
LANAP® was the first laser gum surgery ever cleared for use by the Food and Drug Administration and Dr. Colleran is among the one percent of dentists to currently offer patients this gum disease treatment in Santa Maria. LANAP® uses the PerioLase® MVP-7™ laser to focus solely on infected tissue, leaving all healthy tissue intact. In scalpel surgeries, some portion of healthy gum tissue is typically lost, furthering the impacts of gum recession. The ability to retain the maximum amount of gum tissue and stimulate bone regeneration with LANAP® helps to prevent against tooth loss. When there is not enough gum and bone to support teeth, they are at risk of being lost. Sufficient healthy gum and bone tissue is also a requirement for the placement of implants for people who have experienced tooth loss.
A typical LANAP® procedure takes far less time than prior surgical methods. No complex anesthesia is required and there are no cuts or stitches, eliminating the common painful, lengthy recovery time that most people experience. In fact, it is very common for people to go back to work or other activities immediately following their LANAP® procedures, making laser gum surgery a clear benefit to people who are appropriate candidates for it.
Dr. Colleran and his staff are proud to offer a wide range of gum disease treatment options in Santa Maria, including LANAP®. People who notice bleeding, swollen, or tender gums are invited to contact Dr. Colleran's office to schedule a consultation to see if LANAP® gum disease treatment in Santa Maria could help them treat periodontal infection and guard against gum and tooth loss. Additional information can also be found on Dr. Colleran's website.
About the Doctor
Michael Colleran is a general dentist offering personalized dental care for San Luis Obispo, CA patients since 2002. Dr. Colleran attended Cal Poly, San Luis Obispo for his undergraduate studies and University of the Pacific, School of Dentistry in San Francisco for his professional training. He is part of one percent of dental professionals providing the LANAP® FDA cleared laser procedure for gum disease treatment. Dr. Colleran is a nationally renowned dental author and lecturer and an expert on laser dentistry. To learn more about Michael Colleran, DDS and his dental services, visit his website at http://www.slotownsmiles.com and call (805) 543-0814.