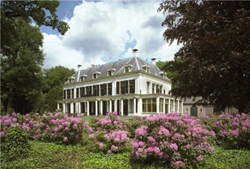 "Metrics just for the sake of information often just end up in spreadsheets no one cares about." -XBOSoft CEO and founder Philip Lew.
Nieuw-Vennep, The Netherlands (PRWEB) May 16, 2014
On May 22 2014, XBOSoft is hosting an all-day workshop on software quality metrics at Landgoed de Horst in Driebergen, The Netherlands. The workshop will be given by XBOSoft CEO Phillip Lew.
Lew argues, "Metrics just for the sake of information often just end up in spreadsheets no one cares about." So join us for the Software Quality Metrics Workshop and learn how to develop and use metrics within an extensible framework that can be used throughout your development and QA organization to answer the key questions of your stakeholders and get them to stand up straight and pay attention.
The event will cover:
● How to connect your metrics with the most important objectives, those which affect the bottom line, customer oriented metrics.
● How to develop a measurement framework that measures not only typical test results such as defects, but processes and functions and their alignment with business objectives within your organization.
● How to includes measurements, metrics, objectives, questions and answers (for your stakeholders)
● How to use metrics to not only evaluate, but also predict what could go wrong.
About The Presenter
After working in a variety of management and technical positions in product development and product management, Philip Lew currently leads XBOSoft's direction and strategy as their CEO. His PhD research in software quality and usability resulted in several IEEE and ACM journal publications. He is also a frequent conference speaker on the topics of web application usability, user experience, and quality evaluation. In the past 20 years, Phil has helped hundreds of organizations assess the quality of their software, examine software quality processes, and set forth measurement plans. His current post-doctorate research areas are focused on user experience measurement frameworks and software learnability.
About The Organizer
XBOSoft raises the quality of your software throughout the entire quality lifecycle. From quality assurance assessments and advice on best practices, to implementing process improvements followed by flawless execution, XBOSoft speeds your products to market at the highest possible quality.