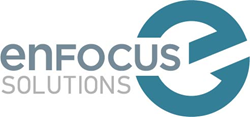 With this new UI, our goal was to increase the business value delivered with projects and decrease the time it takes to get there.
San Antonio, Texas (PRWEB) May 16, 2014
Enfocus Solutions, a provider of software and services that enable business change through better agile portfolio management and service design, announces the latest version of their software to be available May 17 to organizations looking to deliver more business value with initiatives. The new UI and enhanced portfolio management capabilities aim to help users increase project success even more than with previous versions of the Software as a Service.
Enfocus Solutions enables organizations to deliver business value with products and services by providing software that integrates business analysis best practices with agile development and service design. In the software re-design, Enfocus Solutions focused its efforts on designing a new user interface (UI) that enhances the user's experience by improving existing portfolio management capabilities and overall usability.
"With this new UI, our goal was to increase the business value delivered with projects and decrease the time it takes to get there," said Chief Executive Officer (CEO) John Parker. "By providing easier and quicker access to project records and work performed by the team, we're enhancing project transparency and collaboration while reducing the time it takes to perform tasks."
When the new version of the software rolls out on May 17, users can expect to see the following enhancements and improvements that increase value and cut down on time:
Enhanced Impact Management—Now, it's even easier to communicate project dependencies and changes to the business, including changes to people, processes, data, and technology. Users can now record even more in-depth descriptions of project impacts. The new version of the software includes the capability to provide even more information about business impacts, at both the project and feature level.
Re-architected Defect Management—Instead of documenting Defects in the software, users now have the ability to document Bugs when the solution isn't meeting requirements and Issues when there is a problem with business change impacts or other business analysis artifacts. Users can easily assign and manage Bugs and Issues to resolution right in the tool.
Enhanced Search and Filtering Capability—Now, with all text in the system indexed, users have the ability to search across all projects and the entire business architecture. There is no need to archaically open multiple documents or search separate repositories. With the improved search capability, users have the choice to search all project records or filter specific record types, cutting down on the time it takes to perform tasks in the software.
Context-Sensitive Help—The software has gotten even easier to use with context-sensitive support embedded right in the tool. In the latest version, support pages are integrated with their corresponding records so that users do not have to navigate outside of the tool to get software support. Tooltips are included for all fields so users never get stuck on what information to input. Lastly, status diagrams are included to provide guidance on the status of records and answer questions like, "What can I do with this 'active' record?"
Improved Dashboards—New and upgraded dashboards consisting of automatically-generated project metrics help to increase project transparency and improve cross-functional team collaboration. In the latest version of the software, Enfocus Solutions expanded the Enterprise Portfolio dashboard, depicting vital information about enterprise projects, governance, data, technology, and business processes. The software also now includes dashboards describing each project's Impacts, Features, Requirements/User Stories, and Bundles.
Overall Improved Usability—According to Executive Vice President of Solutions Sergio Reyes, two major focuses for the new version of the software were minimalist design and great performance. For Enfocus Solutions, this meant reducing the number of pages users click through to get tasks done.
"With this release, we wanted to increase user productivity by providing a faster, easier experience with the tool," said EVP Reyes. "Although our software was already fast, the new version runs three times faster. I know when I'm working in an application, I want it to move as fast as I can click. The latest version of our solution passes that test with flying colors."
About Enfocus Solutions
Enfocus Solutions is a provider of software and services to help organizations deliver more value from products and services. With Enfocus Solutions' strategic professional and software services, organizations have the capabilities to enable successful business change of people, processes, and technology. Enfocus Solutions' software and services support the agile definition and maintenance of end-to-end IT and shared services, helping organizations achieve better business outcomes by aligning services with business needs and delivering higher ROI. Enfocus Solutions Inc. is a privately held company headquartered in San Antonio, Texas.