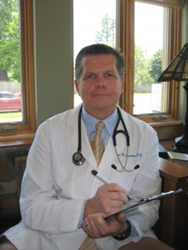 Naperville, IL (PRWEB) May 16, 2014
Better Sleep Month is a good time to consider how to improve sleeping patterns. Dr. Kaz Zymantas of Premier Dental Center reminds Naperville residents that poor sleeping patters are an important sign of sleep apnea. While snoring is not always evidence of sleep apnea, it is an additional sign. Dr. Zymantas offers sleep apnea treatment in Naperville, IL, which reduces the risk of health problems, increases the feeling of restfulness, and helps to prevent snoring.
Those who are consistently tired during the day, or who wake up multiple times at night, may have sleep apnea. Dr. Zymantas councils his patients about this condition and offers sleep apnea treatment in Naperville, IL to give patients the restful nights they need. There is an extensive list of risk factors for sleep apnea, and Dr. Zymantas reviews them with his patients. A few of the common risk factors are: male gender, large tongue, family history of sleep apnea, sinus or allergy problems, gastroesophageal reflux, and being overweight. Snoring is a sign of sleep apnea because many patients with the condition snore at night, but it is not always present in sleep apnea patients, and not every person with sleep apnea snores. However, when snoring is tied to sleep apnea, patients are fighting to get enough air. Dr. Zymantas uses some of the same sleep apnea treatments to prevent snoring, because it is safer to assume the snoring is caused by sleep apnea than to ignore it.
Dr. Zymantas performs sleep apnea consultations, where he reviews the risk factors, causes, and threats of this condition. Medical professionals link many serious health problems with sleep apnea, including: diabetes, heart disease, stroke, depression, and other problems. These complications arise because the human body depends on uninterrupted sleep in order to function properly. Those who suffer from sleep apnea do not rest as they should, because they spend the night fighting for breath. Dr. Zymantas takes this problem seriously and provides sleep apnea treatment in Naperville, IL to those who suffer. Anyone who desires to prevent snoring, or who suspects that he or she has sleep apnea, can contact Dr. Zymantas' office by email or telephone.
About the Doctor
Dr. Kaz Zymantas is a general dentist offering personalized dental care for patients in Naperville, IL for over 30 years. Dr. Zymantas received his Doctor of Dental Surgery from the University of Illinois and has earned a fellowship in the American Academy of General Dentistry, an honor belonging to only three percent of dentists in the world. Dr. Zymantas is part of one percent of dental professionals providing the LANAP® FDA cleared laser procedure for gum disease and periodontal treatment. To learn more about Dr. Zymantas and his dental services, visit his website at http://www.lanapnaperville.com.