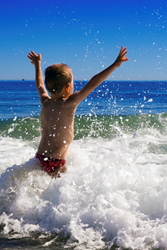 East Hartford, CT (PRWEB) May 16, 2014
Memorial Day is soon arriving and according to a new survey from trip advisor, 34% of Americans say they are planning to travel during the Memorial Day weekend, which has increased from a total of 27% in 2013. It was reported that 9% of travelers stated the harsh winter was one of the key motivating factors in deciding to take a Memorial Day weekend vacation. Almost 74% of Americans say they will be traveling by car while 24% will be flying to their Memorial Day destinations.
Travel Insured International, a leading travel insurance company, provides travel tips to make the most out of your "unofficial start of summer."

Travel at off peak hours. Consider traveling Saturday morning instead of Friday after work. If you are able to, try and head out Thursday to beat the high volume of travelers as well as get the most out of your long weekend.
If flying, travelers should arrive at the airport extra early during such a busy holiday. Lines will be long, and the earlier you arrive at the airport, the better the chance that you will make your connection.
Book accommodations prior to arrival. With an increase in travel, the availability of hotel rooms will be reduced greatly and if you are planning on traveling to one of this year's hot spots, many of the hotels might just be sold out.
Research the weather forecast at both your departure and arrival cities before you depart. With such different and severe weather happening among different areas of the world, it is important to be prepared. It will help you with what to pack as well as if you might experience any travel delays.
If individuals are in fact planning to celebrate Memorial Day by traveling, Travel Insured International, urges travelers to invest in the insurance policy which suits them best before embarking on a weekend getaway. Travel Insured's policies can offer coverage for a great number of disruptions, emergencies, and unexpected costs including trip interruption, missed connection, lost or stolen luggage, damaged personal items, pre-paid travel expenses, rebooking, sudden illness, and medical evacuation.
About Travel Insured:
Travel Insured International is one of the largest privately held travel protection companies in the US, and preferred supplier to over 5,000 travel agents, travel consortiums and wholesalers in the US and abroad. As a former division of the Travelers up until 1994, and originator of travel insurance in the US, you can say that the "travel protection" blood lines run deep. Travel Insured International's customer centric claims operation has significant expertise in both domestic and international claims administration.
Travel Insured International
52-S Oakland Ave.
E. Hartford, CT 06128-056