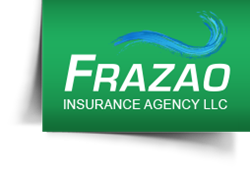 Giving back to their community, whether through volunteer activities or fundraisers, is an essential part of the agency's culture.
Trumbull, Connecticut (PRWEB) May 21, 2014
Connecticut insurance agency, Frazao Insurance, is excited to announce the launch of its new website and interactive digital marketing campaign. This new and improved way of marketing is designed to advance the way the agency connects with, markets to, and serves its community.
Frazao Insurance has partnered with Astonish – an insurance digital marketing, technology, and sales training company that specializes in modernizing the way the local insurance industry does business – to create an innovative, new online marketing strategy. The agency's new marketing strategy features an exclusive "Virtual Insurance Office" meant to improve consumer engagement as well as provide the visitor with a personalized experience. The Astonish campaign is also designed to help the agency both find and keep new, prospective clients while continuing to broaden the agency's reach across the state of Connecticut.
The agency's new website, http://www.frazao.com, is divided into separate categories, making it simple for online insurance consumers to find exactly what they need. The ultimate goal is to make the online shopping experience both simple and educational for prospective and current clients.
Frazao Insurance of Trumbull offers a range of coverage options from personal lines to business and nonprofit insurance. Frazao Insurance agents take the time to ensure that their clients have a well-rounded understanding of the insurance products they need. Their philosophy is when the clients are successful, the agency is successful.
The agents at Frazao Insurance are devoted to building long-lasting relationships with the Connecticut community, while providing comprehensive and affordable insurance solutions. To be a part of the agency's exciting development, fill out a free quote form online or get social with the agents on various social media sites. Those interested can also give the agency a call by dialing 800-834-1869. Frazao Insurance is excited to move forward with this initiative and looks forward to sharing the excitement and experience with the rest of its community!
About Frazao Insurance:
Frazao Insurance is proud to serve the needs of individuals, families, and business owners in Connecticut. Giving back to their community, whether through volunteer activities or fundraisers, is an essential part of the agency's culture. Focusing on personal lines, as well as coverage for businesses and nonprofits, the agents at Frazao Insurance work with a diverse client base that includes everyone from construction workers to surgeons. Frazao Insurance is honored to help the citizens in this beautiful Connecticut community.