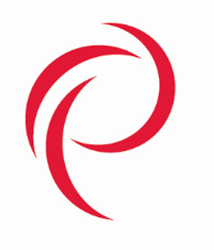 The lineup of speakers for this year's conference is fantastic.
Plymouth Meeting, PA (PRWEB) May 20, 2014
As part of its continued service to the industry, Pharmica will host its 10th SharePoint conference in Plymouth Meeting, PA on June 4-5, 2014. The conference has been expanded to two days, highlighting more real-world case studies and allowing extended interactive discussions that help business users better understand how SharePoint can be leveraged to streamline everyday activities.
"The lineup of speakers for this year's conference is fantastic," said Eric Lake, Partner at Pharmica Consulting. "Our SharePoint conferences have been a big success since 2008, and this year will not be an exception. We have speakers coming from many pharma companies, including Pfizer, Daiichi Sankyo, and Bristol-Myers Squibb."
"Our keynote speaker is from Microsoft," said Greg Cohee, Partner at Pharmica Consulting. "He'll be talking about the future of SharePoint and Microsoft's Cloud services. It's a great way to kick off our two-day conference."
"The conference will feature sessions on top issues, including migration to SharePoint 2013, SharePoint's social media capabilities, collaboration with external partners, and business applications. We are consistently hearing from clients that they want to know what other industry members are doing, and these in-depth sessions will be a great way to achieve that," said Matt Kiernan, Partner at Pharmica Consulting.
Those interested in learning more about Pharmica Consulting and upcoming events or service offerings can visit http://www.pharmicaconsulting.com/services/. To request additional information, please contact Greg Cohee at 215-579-1650.
About Pharmica Consulting:
Pharmica Consulting, one of the Life Sciences Industry's leading consulting firms, provides a variety of offerings designed to help pharmaceutical and biotech clients achieve true operational excellence. Consultants at Pharmica invest the time needed to truly understand a client's specific challenges and tailor solutions to help them create a more profitable business environment. Pharmica Consulting knows how to build effective strategies - and deliver against those strategies as promised.