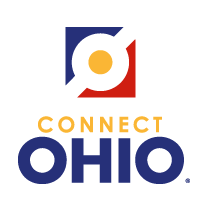 The opportunity for individuals to reinvent themselves for a new technical occupation and then be placed immediately in the workforce has tremendous value for Ohio's economy and our communities
Columbus, OH (PRWEB) May 15, 2014
Connect Ohio, in conjunction with Ohio legislators, convened on Tuesday, May 13, in the Ohio Statehouse to commend the Digital Works initiative and its job creation success in Ohio, and to hear from previously unemployed Ohioans who now have jobs through the program. Digital Works is Connect Ohio's newest initiative helping connect people to twenty-first century jobs while spurring community revitalization. The program, launched in June 2013, has already placed 153 Ohioans into jobs with many more expected in the coming months.
"As the author of the legislation that established the Cyber Security, Education and Economic Development Council, I believe strongly in the importance of technological skills for job creation and retention," said Rep. Mike Dovilla (R-Berea). "Connect Ohio is just one of the organizations that demonstrates the high demand for well trained qualified technical workers and their impact on local economies."
"Internet access is the great equalizer of the twenty-first century," said Rep. Mike Duffey (R-Worthington). "If we want to reduce poverty across Ohio, we must work to expand broadband technology and innovative job opportunities across the state."
Ten initial Digital Works locations were selected to launch the program in Ohio with additional sites in the process of opening nationally this year. The 100th participant to be placed into a job is Dennis Irwin from the Digital Works Lynchburg location. Irwin and his wife, Cheryl, found themselves unemployed when the company they worked for shut down. Subsequently, Dennis was laid off four times in 13 months. Upon completion of the Digital Works program, the Irwins were able to find gainful employment opportunities. (Read more about the Irwins' hiring story)
"We are ecstatic to hear the success of their job training programs," said State Representative Cliff Rosenberger (R-Clarksville). "The opportunity for individuals to reinvent themselves for a new technical occupation and then be placed immediately in the workforce has tremendous value for Ohio's economy and our communities."
"Take for example, the two stories of resilience we heard today. The Irwins' inspirational story and Heather, a single mom, needed more flexible hours to spend time with her children. She completed the training in 13 days and is now working and able to give her children the attention they need. These are the programs bringing jobs to our communities and encouraging those who are out of work to retool themselves and start a new career."
How the program works
The Digital Works program creates jobs in areas facing high unemployment by leveraging broadband technology for customer service and IT outsourcing. Extended training is available for HTML programming and other technical positions. The program is providing an avenue for communities to create a job incubator, retaining workers in the area and attracting corporate jobs. At the end of training, workers are placed in available positions; all jobs pay above minimum wage and the training provides continued mentoring and opportunities for placement at levels for upward mobility. This is work that can be done from home or at the Digital Works center, which is provided through a partnership with the community.
"The e-commerce economy is booming as companies can now rely on technology to provide a regional and culturally adaptable solution for workforce requirements," said Stu Johnson, executive director of Connect Ohio. "These technology-based jobs are a perfect solution for rural communities that have struggled with keeping pace in the digital economy. The Digital Works program trains Ohioans for new positions by teaching these computer skills and allowing for many different avenues of advancement."
Digital Works already has more than 1,401 applicants, with new communities being sought for inclusion in the program. Connect Ohio and Digital Works are approved eligible training providers throughout Ohio and is proud to work closely with Ohio Means Jobs centers and Jobs and Family Services staff to assist in providing these in-demand occupations to suitable clients. The Digital Works program aggressively pursues partnerships with telework employers to ensure a robust pipeline of jobs is available. The initial funding for the pilot program is provided by the U.S. Department of Commerce, Broadband Technology Opportunities Program.
To join the Digital Works training program:
Digital works is currently taking applicants for the program; all interested participants can learn more or complete the online application through: http://www.digitalworksjobs.com.
Photo: From left, Heather Davis, Rep. Mike Dovilla, Rep. Cliff Rosenberger, Stu Johnson, Cheryl Irwin, Dennis Irwin.
About Connect Ohio: Connect Ohio, a division of Connected Nation, is a leading technology organization committed to bringing affordable high-speed Internet and broadband-enabled resources to all Ohioans. Connect Ohio effectively raises the awareness of the value of broadband and works to improve technology access, adoption, and use through its programs. Connect Ohio is a nonprofit, technology-neutral, public-private partnership. For more information about what Connect Ohio is doing to accelerate technology in Ohio's communities, visit http://www.connectohio.org. Follow Connect Ohio on Facebook and Twitter.
Digital Works, an initiative of Connected Nation, is a sustainable job creation program bringing technology-based jobs to local communities. Using a digital learning model, the program trains, places, and mentors candidates and connects them to twenty-first century employment with opportunities for career advancement. Learn more by visiting http://digitalworksjobs.com/