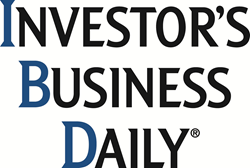 If the market moves in a way you didn't expect, you can minimize or even eliminate your losses by utilizing these powerful techniques.
Cape Coral, FL (PRWEB) May 16, 2014
Real Options Masters™, in conjunction with Investor's Business Daily, one of the world's leading financial news and research organizations, will be in the Washington, D.C. area on Saturday, May 31st to hold a free half-day workshop devoted to stock options and how they can be used by the average investor to create regular cash flow and build their stock portfolios.
Taking place at the Holiday Inn, 4610 North Fairfax Drive in Arlington, VA, this Mastering the Market Workshop is designed to help any investor, from beginner to expert, understand how to use options the same way professional traders use them to create an upside to trades while simultaneously reducing risk.
This will be an intensive 3 ½ hour training session designed to introduce you to the power and leverage of stock options and how they can add to your trading activities. Here are some of the topics that will be covered:

How to "Squeeze" Extra Income Out of Your Stocks
4 Ways to Create Potential Profits with Options
Eliminating the 2 Biggest Obstacles to Trading Success
How Options Can Save You from a Stormy Market
Noted investor and educator Jon Davidson will lead this free training. Mr. Davidson has 16 years of hands-on experience with the stock market, having worked in full-service brokerages, including time as a hedge fund manager for Citigroup/Smith Barney. He has been sharing his knowledge as a financial trainer for several years.
"During my time as a professional trader, I came to understand the tremendous power of stock options," explained Davidson. "At the Mastering the Market Workshop, I'll be demonstrating how options can be used to control stock for a small fraction of its market price and how you can make money from stock without owning it."
Those who attend will also get an introduction to Investor's Business Daily's acclaimed CAN SLIM® System. The CAN SLIM System focuses on 7 critical factors that can indicate which stocks are most likely to make big price moves, creating big opportunities for savvy investors.
"We're also going to introduce our students at the Mastering the Market Workshop to strategies that can be used to adjust and repair trades," Davidson continued. "If the market moves in a way you didn't expect, you can minimize or even eliminate your losses by utilizing these powerful techniques."
To encourage maximum attendance at the event, Real Options Masters asks everyone who registers to bring along a friend, co-worker, or family member as their guest. Every attendee and guest will receive a complimentary 2.0 GB USB drive as a gift. This drive contains valuable information from the archives of Investor's Business Daily, including "The 20 Rules of Investment Success" and more.
Visit the company's website at http://www.RealOptionsMasters.com to register for the Mastering the Market half-day workshop or call 888-887-4232 to receive more information on Real Options Masters. Additional products and services will be offered for sale at these events.
About Real Options Masters:
Real Options Masters is dedicated to providing educational training, seminars, and services that are designed to help investors increase their knowledge of the use of options in financial markets. The company provides comprehensive instruction and mentoring in the United States and Canada in the use of options to increase profit potential and reduce the risk of trading in the financial markets. The company is not a registered investment advisor or broker-dealer. Stocks and options trading have large potential rewards but also involve large potential risks. Our seminars are avocational in nature and intended for the purpose of the accumulation of wealth by, and the personal enrichment, development, and enjoyment of, our students. Additional information as well as a schedule of upcoming Real Options Masters workshops can be found at http://www.realoptionsmasters.com. Real Options Masters is a brand of Rich Dad® Education, a global and leading provider of educational training seminars, conferences, and services for over twenty years. For more information about Rich Dad Education and its other trainings, products, and services, please visit http://www.richdadeducation.com.
About Investor's Business Daily:
Investor's Business Daily is a leading financial news and research organization recognized for citing early emerging market and stock trends, seen in proprietary stock screens, stock research tools such as Leaderboard®, and comparative performance ratings. The newspaper was founded April 9, 1984 by William J. O'Neil, who originated the growth investing system.
Contact:
Mary Jane Chappy
maryjanechappy(at)richdadeducation(dot)com
1612 E. Cape Coral Pkwy.
Cape Coral, FL 33904
239-540-6500, ext. 6280