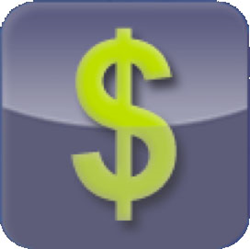 We watched schools struggle to help students fund the education that could lift them out of poverty. Now we can offer an answer.
Palo Alto, CA (PRWEB) May 19, 2014
Thanks to a new partnership with SuperCollege, CollegeOnTrack now offers an optional Scholarships app which searches through millions of scholarships to find ones that fit each student's situation.
High school students face a college cost crisis. Forbes.com writer Claire Hilsinger wrote (7/24/13, Up, Up and Away...) that tuition has increased faster than inflation for 30 years now, while the average Pell grant is about what it was in 1977. In the last decade, the rate of increase has risen sharply. Bay Area News Group reporter Katy Murphy (3/9/14, Rising College Costs...) mentions St. Mary's College in the San Francisco Bay area, where costs for incoming freshmen grew 60% in three years.
Some low-income families now need their whole annual income to pay for a year in college. This makes scholarships and grants essential, and is the reason CollegeOnTrack sought a partner to help it provide such information to schools and districts. SuperCollege, LLC, with its comprehensive database of scholarships and grants, was an attractive choice.
CollegeOnTrack client schools needed an easy way to guide students toward potential scholarships. Marketing V.P. Phil Roybal says, "We watched schools struggle to help students fund the education that could lift them out of poverty. Now we can offer an answer."
SuperCollege, of Belmont, CA, was founded in 1998 by Gen and Kelly Tanabe as a publishing company. Today it publishes numerous print titles and e-books, and has built a searchable database of more than 2.2 million college scholarships and grants. That latter capability attracted CollegeOnTrack and ultimately led to a partnership and the Scholarships app.
Inside the app, a search panel holds student test scores, GPA, college major choice, sports activities, career goals, and other interests and characteristics. It applies the information to SuperCollege's database, yielding a table of potential scholarships and grants. Students add the ones that interest them to a Wish List. Mousing over a scholarship name shows details, and a click on the name opens the scholarship web page, where students can apply.
The Scholarships app is a low cost option for CollegeOnTrack client schools, and is available immediately. Interested schools and districts should visit http://www.collegeontrack.com for further information. Free pilot programs are available for the current school year.
About CollegeOnTrack 
CollegeOnTrack is a web-based system that enriches the learning experience in middle and high school as it prepares students for college and successful careers. Like a smart phone, it's a platform with apps, and it helps create interactive learning communities among students, teachers, and parents. Apps include Student Assessment, iPlan, Digital Portfolio, Colleges, Lessons & Homework, Grade book, Dashboard, Calendar, Messages, and Administration. TestPrep, eTranscript, and Scholarships are optional.
CollegeOnTrack has been on the market for two years, and is used by schools from Hawaii to New York to build college and career readiness.
For more information about this topic, or to schedule an interview, contact Philip Roybal at (408) 782-4244, or phil(at)collegeontrack(dot)com.
CollegeOnTrack is a trademark of ServiceInfinity Inc.