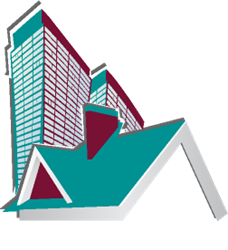 The Transylvania castle that was the inspiration for Bram Soker's Dracula is for sale at $50 million pounds.
Pompano Beach, FL (PRWEB) May 16, 2014
"More Americans Unable to Buy a House"
As home prices go up and incomes go down, more people are getting left out of the home buying market. According to a report by real estate website Trulia, homes in 20 percent of the top 100 markets are too expensive for middle income buyers to afford.
"Mary Kate Olsen's Manhattan Townhouse"
The actress and her banker fiancee just purchased a New York townhouse for $16.5 million. Includes a rooftop pool, tall ceilings and a Medici Fountain replica. Domaine has a tour.
"U.S. Home Prices Jump 11.3%"
According to CoreLogic, U.S. home prices were up 11.3 percent in the fourth quarter of 2013 – compared to 2012. Las Vegas had the largest increase at 25.6 percent. California and Florida led the states with increases of 23 percent in Sacramento, 20.3 percent in Los Angeles, 20 percent in San Francisco, 15.8 percent in Miami, 17.3 percent in Orlando, 18.1 percent in West Palm Beach, 16.7 percent in Fort Lauderdale and 14 percent in Jacksonville. Home prices nationwide have increased 20 percent since the 2011 low, but are still 21 percent below the 2006 peak. CoreLogic's analysis covers 380 U.S. markets.
"Pablo Escobar's Miami Beach Home"
The former home of Colombian drug lord Pablo Escobar recently sold for $9.65 million. Pablo lost the Miami home and about $20 million more in Florida real estate in 1987 when the U.S. government seized Pablo's assets. At the height of the 1980's drug craze, his Medellin Cartel was importing $15 billion a day in cocaine into the U.S. According to Forbes, he was one of the richest men in the world by 1990 with $25 billion. Pablo was killed in 1993 by a Colombian search team of U.S. trained police.
"Your Home is a Lousy Investment"
Everyone says it. Real estate agents, civic leaders, politicians, business leaders, moms and dads say that a home is the best investment a person can make. Maybe they are wrong?
"What is the New Housing Normal?"
A recent slowdown in home sales and housing starts is a surprise to many economists who expected the U.S. real estate recovery that began in 2011 to continue to improve. New households in the last year totaled 423,000 compared to an average of 1.3 million a year between 2002 and 2006. Some experts are wondering if this is as good as it is going to get.
"Miami Sales Record Home To Be Demolished"
A Miami Beach home that just set a new record for the highest price ever paid per square foot for a single-family home in Miami-Dade County will likely be demolished. The 1941 home is on ritzy La Gorce Circle and has good bay views. The purchase price was $14 million.
"Dracula's Transylvania Castle For Sale"
The Transylvania castle that was the inspiration for Bram Soker's Dracula is for sale at $50 million pounds – about $84 million (USD). According to the Daily Mail, Vlad the Impaler, who was the person behind the vampire legends, was once a prisoner in the castle.
See all these stories and much more at TopTenRealEstateDeals.com.