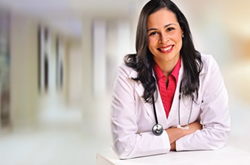 It proves that people with diabetes are frustrated and are looking for easier ways to manage and control their blood sugar.
Dallas, TX (PRWEB) May 19, 2014
The company set Initial estimates at 5,000 visitors for the first month which would have been a tremendous success.
"The goal for the first 30 days was to create momentum. A wave of support for a site that caters to the needs of people that have blood sugar challenges," said Chris Shaw, Vice President of Operations, BloodSugarPros.com.
The unofficial launch actually occurred on Mother's Day, May 11th, as company executives "cut the ribbon" within their individual Facebook communities. This "soft" launch was met with relatively low fan fair but quickly gained momentum when the company unveiled their Facebook fan page which included the new logo, stylish branding, and sleek photos.
On Monday morning, the circuits were turned on for Facebook, Yahoo, and other SEO (Search Engine Optimization) advertising, and by the end of the day, the site saw over 1,000 clicks! The next day was the same as another 1,400 visitors made their way to the new site.
"5,000 visitors for the first month would have been an amazing start for us. To have almost half of that happen in the first 2 days is mind-boggling," said Shaw.
Ruby Gordon, Blood Sugar Specialist and Director of Diabetes Education for BloodSugarPros.com has emerged as the 'face' of the company. She says that she is not surprised by the overwhelming interest in the new site. "The market for what we have is enormous. It proves that people with diabetes are frustrated and are looking for easier ways to manage and control their blood sugar. We are thrilled to be able to provide that solution," Gordon said.
Although the first few days of the launch crushed expectations, the company does not expect the trend to continue. "We'd love for this excitement to continue but at the same time we fully expect for the traffic to flatten out in the future," Gordon said.
Despite their conservatism, Gordon and the other company executives may have to re-consider their estimates. Diabetes affects over 382 million people worldwide, and it is expected that these numbers will continue to grow. Given the state of healthcare, consumer frustration, and the enormous market, it appears that BloodSugarPros.com will get even busier!
ABOUT BLOODSUGARPROS.COM
BloodSugarPros.com serves as a distribution channel for Unicity International, a global leader in all-natural and preventive health. Their focus is helping people manage their blood sugar easily. They have created an online forum or community where customers can be educated about Type 2 diabetes through courses, webinars, and timely content. Their business makes living with Type 2 diabetes easy. People with Type 2 diabetes have to live with insulin injections, pharmaceutical drugs, and sometimes embarrassment. The Bloodsugarpros.com solution involves simply consuming a drink twice a day before one's 2 larges meals.