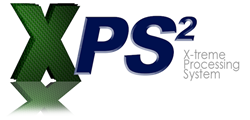 …we've been able to achieve unprecedented levels of performance at significantly lower areal densities…with the final result yielding a tremendous leap forward in performance. - Todd Lair, LTC President
Tampa, FL (PRWEB) May 22, 2014
As a composite armor industry veteran, Leading Technology Composites (LTC) is no stranger to light weight ballistic armor solutions. It comes as no surprise that their latest innovations have yielded the industry's lightest, most robust, armor systems, providing state-of-the-art performance at a significant weight reduction. Todd Lair, LTC President, commented, "By applying our XPS2, X-treme Processing System of advanced processing to DSM's Dyneema® Force Multiplier Technology materials we've been able to achieve unprecedented levels of performance at significantly lower areal densities. The XPS2 process requires that a tightly controlled set of processing parameters be maintained during the consolidation processes. After consolidation, secondary processing further enhances the ballistic performance with the final result yielding a tremendous leap forward in performance. In our initial integrations of these systems on vehicle platforms we've provided our customers with substantial weight savings on the order of 25-45% lighter than legacy systems. Likewise, similar results of 10-20% weight savings have been realized on our personal protection products such as body armor inserts."
These groundbreaking systems are manufactured with Dyneema® Force Multiplier Technology, the newest and most advanced innovation applying Dyneema® ultra- high molecular weight polyethylene (UHMWPE) material. Shitij Chabba, global segment director, life protection, DSM Dyneema, commented, "We are proud that LTC selected our new Dyneema® Force Multiplier Technology platform to create their latest range of industry leading innovative products."
Rick Scheer, LTC Sr. Vice President, explained, "we've taken the newest and most advanced UHMWPE raw materials and applied our broad manufacturing expertise to develop this leap forward in performance. This, combined with our innovative integration designs for vehicle platforms, can save our customers literally hundreds of pounds over legacy armor systems. Likewise, we've realized major improvements in performance, weight and backface deformation for a number of personal protection ballistic insert designs. As a result we have recently launched several new ballistic inserts that offer significant weight savings over previous models, including a new full size rifle level torso plate which weighs less than 2.4 pounds."
In addition to significant reductions in weight, LTC offers the most robust and end-user friendly solutions in the industry. Mr. Scheer further explained, "There's no advantage to having the lightest protection available if the end product is not able to withstand the rigors of daily use and abuse. Years of experience have allowed us to develop a thorough understanding of what it takes for an armor system to survive in a number of different environments. This knowledge has allowed us to develop innovative mounting systems and patented edge protection that keeps weight to a minimum while ensuring that the installed armor exceeds our customer's expectations". LTC has also developed fully buoyant and patented armor systems providing design options not previously available watercraft or amphibious vehicles.
About LTC: Leading Technology Composites was founded in 1993 and has evolved as the armor industry's leading developer of composite armor solutions for diverse and complex applications. 2013 marked its 20th year in business, representing two decades of excellence in armor system development, validation and manufacturing. Located in Wichita, Kansas, LTC is ISO 9001C / AS9100 certified and has enjoyed diverse, robust growth over its history and proudly boasts a workforce over 300 skilled technicians and state of the art facilities of 155,000 square feet.