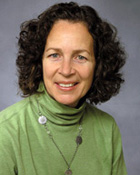 Pittsburgh, PA (PRWEB) May 16, 2014
Local and national asthma experts convene today in Pittsburgh for a third regional summit on air quality and the role it plays in the high prevalence of asthma in western Pennsylvania communities.
The Pittsburgh region remains challenged by some of the nation's highest registered airborne particle pollution levels. Many studies have shown that such pollution has a wide-ranging and serious impact on community health.
"The Air We Breathe: A Regional Summit on Asthma in Our Community" is organized by Allegheny Health Network and the Breathe Project, with the support of The Heinz Endowments and the Suburban Health Foundation
Highlights include:

"Integrative Medicine (IM): It's Role in Asthma Prevention and Treatment and Efforts by Suburban Health Foundation and Allegheny Health Network to Establish IM Community Outreach and Research" - 8 a.m., with http://www.wpahs.org/find-a-doctor?id=11112093&name=Betsy Blazek-ONeill, MD [Betsy Blazek-O'Neill, MD __title__ ], Allegheny Health Network Integrated Medicine
"Overview of Breathe Project and Air Quality in Pittsburgh" – 8:15 a.m., Philip Johnson, MPH, PhD, Director, Breathe Project Initiative, senior Program Officer, Environmental Program, Heinz Endowments
"Challenges of Asthma Control in Pittsburgh," – 8:30: a.m. Sally Wenzel, MD, Professor of Medicine Director, University of Pittsburgh Asthma Institute at UPMC and University of Pittsburgh School of Medicine.
"Keynote Lecture: Primary Prevention of Asthma" – 9:30 a.m. – with Polly Hoppin, ScD, Director of the Environmental Health Program at the Lowell (Mass.) Center for Sustainable Production
"Effect of Outdoor Air Pollution on Asthma Outcomes" - 10:45 a.m., with David Diaz-Sanchez, PhD, Chief, Clinical Research Branch U.S. Environmental Protection Agency, Chapel Hill, NC
"Impact of Health Literacy and Asthma Disparities" - 11:15 a.m., with Tyra Bryant-Stephens, MD, Director, Community Asthma Prevention Program, Children's Hospital of Philadelphia
All sessions will be held in the George Magovern, MD Conference Center at Allegheny General Hospital.
CONTACT:
Stephanie Waite
(412) 337-5484
swaite(at)wpahs(dot)org