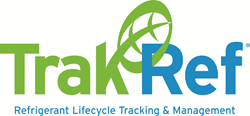 Brentwood, TN (PRWEB) June 18, 2014
Kansas City Power & Light (KCP&L), currently provides electricity to more than 800,000 customers in 47 northwest Missouri and eastern Kansas counties. With a service area of about 18,000 square miles, it has more than 3,000 miles of transmission lines, 24,000 miles of distribution lines and more than 400 substations to deliver power to that population; they have a lot of manage.
Last thing they wanted to worry about was EPA compliance surrounding SF6 management and pursued a complete gas management software solution, and found TrakRef. With this new found partnership, TrakRef will become essential to their operations as a utility provider, managing SF6 compliance.
KCP&L, like most utilities companies, utilizes Sulfur Hexafluoride, better known as SF6, a colorless, odorless, man-made gas. SF6 is primarily used in the electrical equipment industry as an electrical insulating gas. In in the 1980's, SF6 replaced oil as the primary insulator in electrical switch-gear.
Although SF6 is an excellent electrical insulator, it has a very high GWP (Global Warming Potential). In fact SF6 gas, due to its molecular structure, has 23,900 times the warming affect of carbon dioxide per ton emitted. With this high net affect, even the smallest of SF6 leaks can be considered a detriment to the ozone. Empowering organizations with the knowledge to quickly respond to these leaks is where Polar Technology's TrakRef solution shines.
The TrakRef for SF6 software solution is the new frontier of SF6 management. With the aid of this cloud-based software, KCP&L will move towards eliminating paper trails and help ensure compliance. Together with TrakRef, KCP&L is embracing innovation by using the most robust tracking management solution, connecting with their assets, and growing in sustainability and compliance.
Polar Technology, creator of TrakRef, with its 20-years of proven performance handling and reclaiming that material in an EPA compliant manner, has become a market leader of SF6 reclamation. With the combination of their technician team, two high capacities SF6 reclaim machines, and an inventory of 1000's of high pressure bottles, Polar Technology has establish themselves as one of the largest SF6 re-claimers in the world. Polar Technology will only take abatement of SF6 a step further with the introduction of their TrakRef® management solution.
About KCP&L
Headquartered in Kansas City, Mo., Great Plains Energy Incorporated is the holding company of Kansas City Power & Light Company and KCP&L Greater Missouri Operations Company, two of the leading regulated providers of electricity in the Midwest. Kansas City Power & Light and KCP&L Greater Missouri Operations use KCP&L as a brand name. More information about the companies is available on the Internet at http://www.greatplainsenergy.com or http://www.kcpl.com.
About Polar Technology
Polar Technology strives to be our customers most trusted partner, helping them innovate, connect and grow. For more than 20 years, Polar Technology has built a solid reputation in responsible refrigerant reclamation and recovery but the knowledge that we have gained along with our commitment to customers lead us to create a refrigerant management solution called TrakRef®. TrakRef ®is a cloud-based SaaS solution that connects all stakeholders involved, maximizing the value of refrigerant and creating sustainable growth for our customers. With manufacturing facilities in Nashville, TN, Ontario, CA and Puerto Rico, Polar now delivers a complete management solution that increases customer loyalty, sharpens your competitive edge, provides significant savings and ensures regulatory compliance. For more information about Polar Technology or TrakRef®, please visit http://www.sf6authority.com .