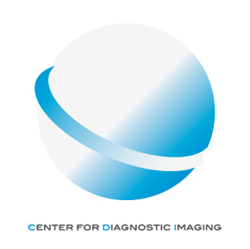 Miami, FL (PRWEB) May 30, 2014
A computerized tomography (CT) scan is an imaging and diagnostic tool that provides easier access to technology for health care facilities at lower cost. CT scans are used to create a sharp image of internal structures for diagnosis of diseases and injuries. CDI, the Miami Center for Diagnostic Imaging, announces their new CT scan options, such as CT PET - a procedure that adds an important new dimension to a physician's ability to diagnose and manage diseases such as cancer. Generally PET can visualize a tumor in size from 7mm to 1cm depending on the location.
CT PET scan is a type of nuclear medicine imaging. Nuclear medicine is a branch of medical imaging that uses small amounts of radioactive material to diagnose a variety of medical conditions, including cancer, heart disease and certain other abnormalities within the body.
A CT is performed by focusing a narrow beam of X-rays across a layer of the body. The X-ray's energy is absorbed by structures of different density. Receptors located on the opposite side of the X-ray tube detect the number of remaining X-rays. The scanning tube rotates slowly for a full body CT scan. Many readings are taken through this full body scan and are recorded. A computer analyzes the receptor's readings and calculates X-ray absorption at different points of the body, converting the calculations into a screen image, or a picture. The image can then be studied by radiologists to determine if more tests are needed.
About Center for Diagnostic Imaging:
The Center for Diagnostic Imaging Miami is dedicated to providing the highest level of efficient and excellent care for each patient.
The center, known for their reputation as one of the best full body PET scan Miami facilities in the state, is owned and managed by physicians, radiologists, technicians, and other highly trained and qualified staff.
The staff-ran facility's mission is to serve the healthcare needs of the Miami community with the use of the most highly advanced technology medical equipment within the diagnostic imaging industry.
With this type of technology available at their fingertips, staff members have the ability to better identify any issues or concerns impacting the health and well-being of each individual patient.
In addition to their diagnostic services, the center is also known as one of the most preferred ultrasound facilities in Miami. When it comes to breast exams women the can receive 3D Mammography scans, MRI guided biopsies, and breast stereotactic biopsy options.
To schedule an appointment or a consultation regarding the types of scans and services the Center for Diagnostic Imaging offers, call their toll free number at (800) 371-0002 or visit http://www.cdimiami.com/.