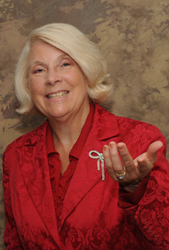 Know thyself.
Daytona Beach, FL (PRWEB) May 21, 2014
The book "Aesop's Keys to Profitable Marketing." dramatizes Aesop's stories, relates his wisdom to marketing, and describes how to get results.
"Do you want to generate more profits?" asks Dr. Kenneth Bernhardt, Past President of the American Marketing Association. "Dr. Kruger lays out easy-to-follow ways to increase your profits."
Some profitable strategies are to focus on quality, compete on strength, target key prospects, and reward the best. A universal law predicts the results of each strategy. Corporate leaders learn exactly how to spark the profits of their corporate.
Its first four chapters help corporate leaders clarify the mission, specialty, suppliers, and target market of a corporate. The next four chapters coach them to decide about its products and services and how to price, distribute, and promote them. The final chapters advise corporate leaders about prospecting, customer service, budgeting, and taking action.
These twelve key marketing decisions encompass the components of a strategic marketing plan. Upon completing the book, corporate leaders have a customized plan for profiting from the 80/20 rule.
Richard Koch, author of the million copy bestseller, "The 80/20 Principle," confirms, "Aesop's Keys to Profitable Marketing is an intriguing fusion of Aesop's insight and Pareto's realism that can truly benefit today's corporate leaders."
"Betsy has laid out an easy-to-use process for growing top customers in any corporate," states Robert Iocco, CEO of TrustPoint Insurance.
For example, the second chapter, "Specialty: How to Specialize," opens with a vignette. "A disheartened young man snoozes on a sofa, hugging his laptop. His girlfriend wakes him. 'What's up?'"
"'Nothing and I'm going nowhere. I'm rotting in my parent's basement with no way to escape.'"
"'My grandma wants to keep up with her grandchildren on Facebook. You were awesome at teaching Facebook to my friends. You're blessed with this skill so you'll go far by using your strength. Will you teach her?'"
"'Sure, my rate is twenty-five dollars per hour. My destiny is to teach the older generation how to use Facebook. Instead of searching desperately for a job, I'll create my own job and start a corporate.'"
This vignette is similar to an Aesop fable about destiny. "A peacock complains to a Greek goddess, 'When I utter a sound, the other birds laugh at my ugly voice. I envy the nightingale's song.'"
"Juno says, 'You're blessed in beauty, not in song. You alone are dissatisfied with your blessing. If I were to give you a lovely voice, you would quickly find another reason to complain! I blessed every bird with a unique destiny.'"
"Aesop warns against jealousy. 'You go farther by using your own gift.'"
"Decades ago I discovered my greatest strength is intuition. When I travel by plane, I like to guess the identity of passengers. For example, I correctly deduced that a passenger was twenty-eight years old, an expert in computer systems, and an employee of Arthur Anderson Consulting."
"After confirming that he lacked a girlfriend, I said, 'Now I'll guess what you do for fun.' After a lengthy pause, I concluded, 'You do nothing for fun. You just track your investments on the Internet.' He cringed."
Dr. Kruger's mission is to spark profits, one corporate at a time. Her marketing consultancy, Strategic Power, earned an A+ rating with the Better Corporate Bureau and is certified by WBE and WOBE as a women-owned corporate. Her message has resonates with corporatees, associations, and civic groups.
Dr. Kruger has coached 2000+ startups to succeed and provided marketing research to ADM, AstraZeneca, Bombardier, CVS Caremark, Dow, Harley-Davidson, Sears, and Volusia County. She is a popular guest on syndicated radio shows. For discounts for bulk purchase or to book a speech, please contact Brian Jud.