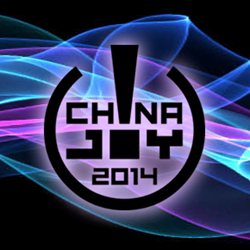 YMC Network is pleased to offer free promotional services partner's mobile game at China Joy 2014.
Vancouver, British Columbia (PRWEB) May 20, 2014
As a premier partner in bridging the Asian and North American markets, YMC Network will be a proud exhibitor at this year's ChinaJoy Digital Entertainment Expo. For game developers who are unable to attend but wish to enter the Asian market, YMC Network is pleased to offer free promotional services at the event. YMC wants to promote amazing games across markets and help them gain an audience in the Asia-Pacific region. YMC is here to help, and hopes to work with potential partners in the near future.
What is ChinaJoy?
ChinaJoy is a digital entertainment expo held annually in China. It is the largest gaming and digital entertainment exhibition held in China and Asia. This year, the 12th ChinaJoy will take place in Shanghai from July 31 - Aug 2, 2014. ChinaJoy covers everything from business partnerships, technology, products, investing and financing, to channel marketing, and IP authorization.
Participating enterprises include EA, Popcap, Kabam, GREE, DeNA, Google, Sony, Unity and more. Chinese participants include Tencent, Sohu, Perfect World and Shanda Interactive. Every year, hundreds of companies come to ChinaJoy to explore and discover new and exciting opportunities. For the first time, YMC will be presenting promising new mobile titles for the international markets in E6 Hall 07-02 and want to show some of the great games YMC's partners have to offer.
Why showcase games at ChinaJoy?
Showcasing games at ChinaJoy is a great way for YMC's partners to see their product's potential in the Chinese market. A number of western games have achieved tremendous success at ChinaJoy. Take the first step by partnering with YMC Network. YMC wants to promote and guide affiliates in the Asian mobile marketplace.
Take the first step by joining YMC Network
China is one of the largest mobile game markets and is growing at a tremendous pace. Mobile game users reached 385 million in 2013 and are expected to reach 450 million in 2014. China is one of the fastest growing mobile game markets and is expected to pass $3.1 billion USD in value in the year of 2014.
Every year over 200 thousand people attends ChinaJoy according statistics. Want to enter the Chinese market? ChinaJoy is one of the best platforms.
Why work with YMC?
YMC Network is a mobile game publisher that focuses on the North American and Asian markets. The company is headquartered in Vancouver, and has offices in Beijing, Shanghai and Chengdu. This year, YMC partnered with CMGE, China's biggest mobile game publisher. YMC has strong business development, localization and marketing teams that can provide support for local distribution of partner's games. As a company that bridges the North American and Chinese markets, YMC can help promote games at ChinaJoy. In addition, YMC Network offers one-stop localization, distribution channels, and business consulting services that help partners reach success in the Chinese market.
Sounds good, but what materials do partners need to provide?
A playable game, a write-up about the game and a trailer (limited up to 30 seconds) is all that is needed. Providing some concept art, posters or brochures, is even better!
How much do partners have to pay for the service?
YMC seeks to establish long-term relationships with our clients, so this ChinaJoy exhibition promotional offer is absolutely free!
How will YMC promote games at ChinaJoy?
With a 2000 square foot stage and experienced staff, YMC has partner's games covered. YMC Network has TVs to showcase trailers, games booths setup for players to try games, as well as marketing personnel and a business development teams who will enthusiastically promote their partner's games.
How does my company forge a long term business relationship at ChinaJoy?
YMC Network wants to help partners explore potential Chinese clients at the show, as it is the first step towards breaking into the Chinese market. During the exhibition, YMC Network will be the partner's representative, and be responsible for affiliates game's business meetings and negotiations (under your authorization). Beyond the event, any meetings and negotiations will be the responsibility of partners. If clients are satisfied with YMC Network's work, fee-based services can also be provided beyond the event.
How to contact YMC Network ?
If you are interested in what YMC Network has to offer, contact Senior Business Development Manager, Lethe Zhang by E-Mail or phone by June 20th.
email: xuemei(at)ymcnetwork(dot)com
Contact YMC :
Mailing Address
Suite 600, 575 West 8th
Vancouver, BC, Canada, V5E0C4
T: 1.604.901.6761
E: info(at)ymcnetwork(dot)com